Case Study
Vivid Financial Management
Vivid Financial Management is a California-based firm specializing in individual, family, and business financial planning. Their goal is to create personalized approaches to financial management with a unique focus on building relationships and prioritizing "people over portfolios."
Background
One of the areas Vivid was looking to improve on was how they visually communicated their value to the market. Vivid is unique in that they offer a suite of financial services from small business financial consulting to legacy preparation. They worked with us to create a website and brand that would attract new clients from all walks of life. Through custom animations, easy to use calculators, and helpful local recommendations, we created a new, modern online presence for Vivid.
Approach
As a part of our marketing and design strategy, we sat down with Vivid to understand the vision they had for their custom website and branding. From there, we planned out how we could create something engaging and informative for their audience.
The website design fits the central California environment while incorporating animations that help explain the services that Vivid offers and how they work together to help people holistically manage their wealth. Vivid also thought it would be beneficial for users to have tools available to them to help them make better decisions.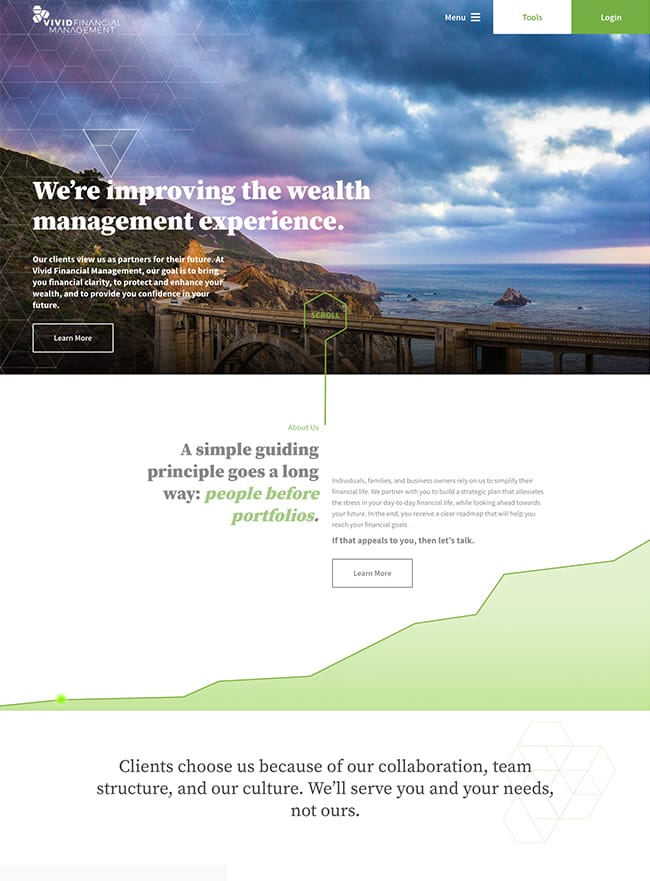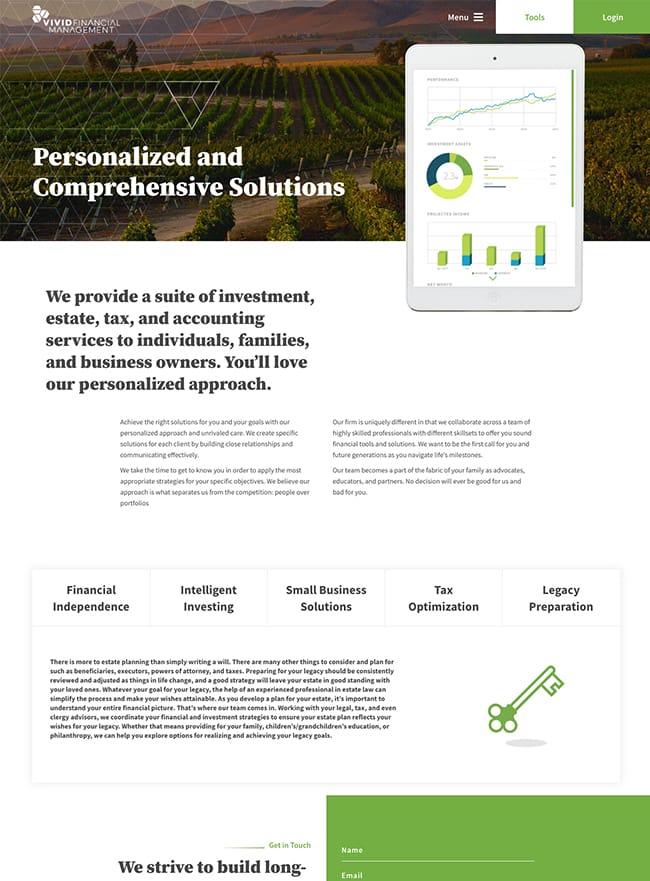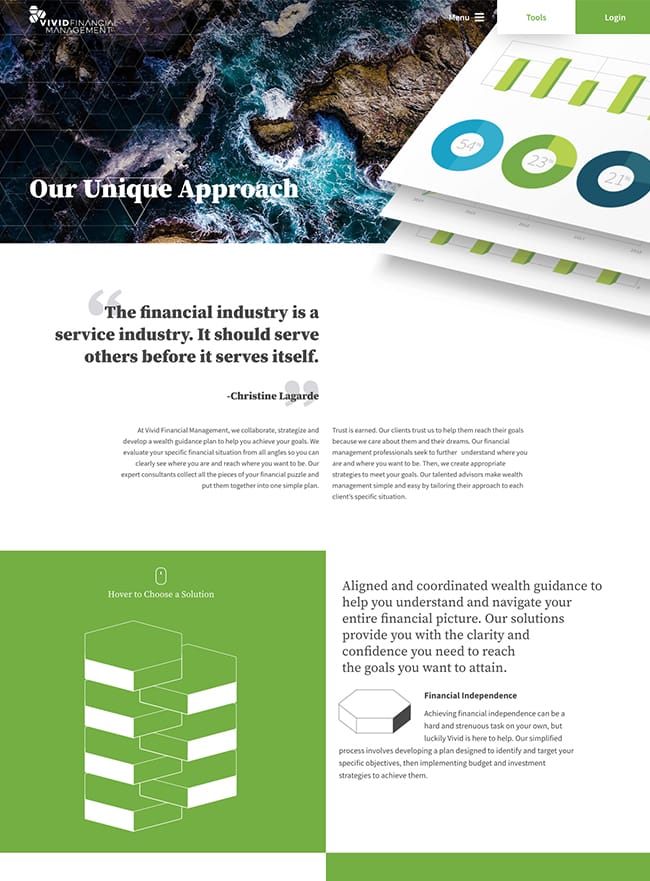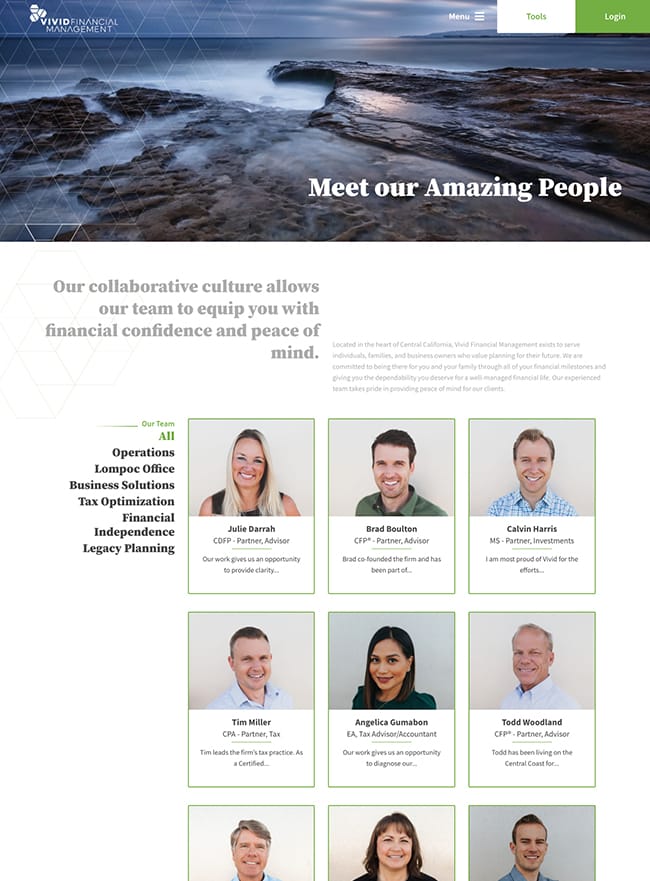 Virtual Map
With Vivid's priority on their client relationships, they asked us to create a unique map on their website to showcase their favorite local spots in town. The map shows local wineries, restaurants, bars, and other outdoor activities in the local central California location.
Financial Calculators
In order to give Vivid's clients and potential clients more financial resources, our design and development teams built two financial calculators for their website. One calculator is to determine your investment rate by inputting data such as your age, contributions, starting amount, and growth rate. Another calculator determines your loan and mortgage progress for a quick snapshot view of your loan's lifetime. Both deliver real-time results for their clients and match their website and brand flawlessly.