Case Study
MediaAlpha
MediaAlpha is an advertising technology company that develops programmatic advertising platforms. Their products help enterprise companies advertise dynamically based on insights that help them make informed advertising decisions.
Background
MediaAlpha came to us with a goal of creatively differentiating from their competition. Our team started by re-approaching the design of their website and have since continued to work with MediaAlpha on an ongoing basis to create new digital media assets that they can use to promote their advertising platform.
Website Redesign
In the process of re-designing MediaAlpha's new website, we challenged ourselves to break out of traditional norms. We intentionally utilized a limited amount of raster imagery and sought to explain their offering through helpful graphics - all designed in-house by by our design team. We implemented animated graphics to help create clarity and understanding.
The final product is a uniquely branded and highly informative website that helps MediaAlpha to quickly show their website visitors how MediaAlpha can benefit their business.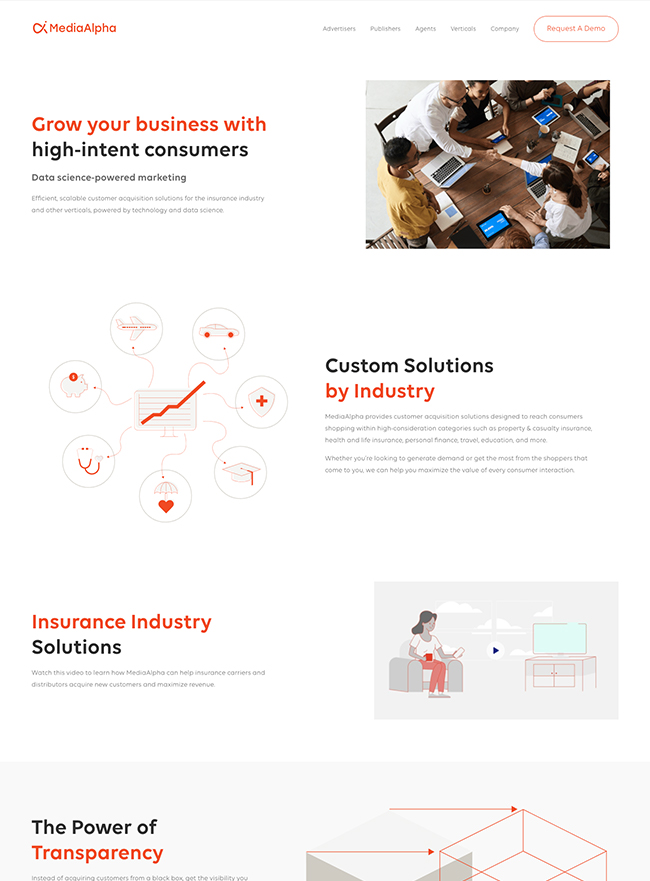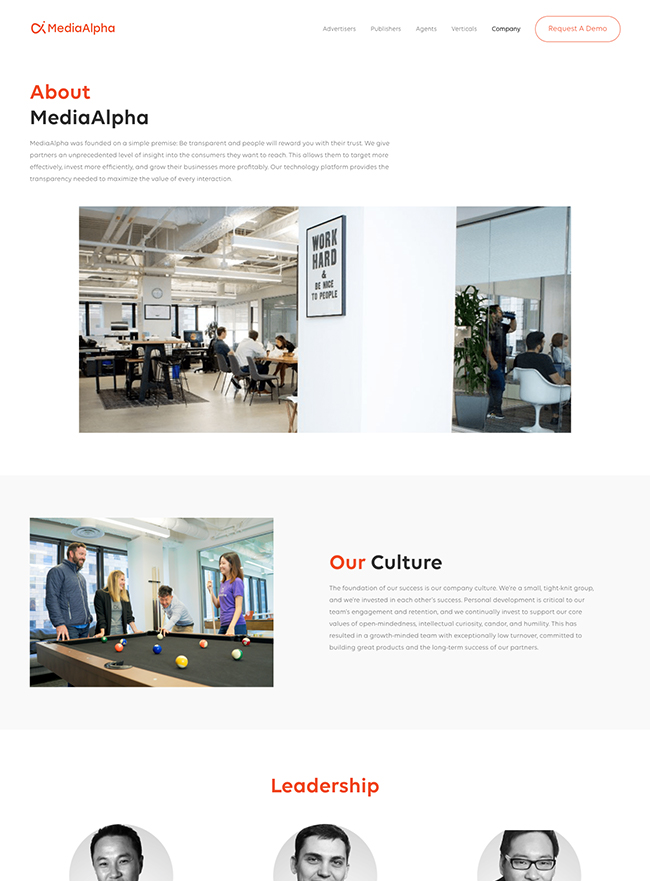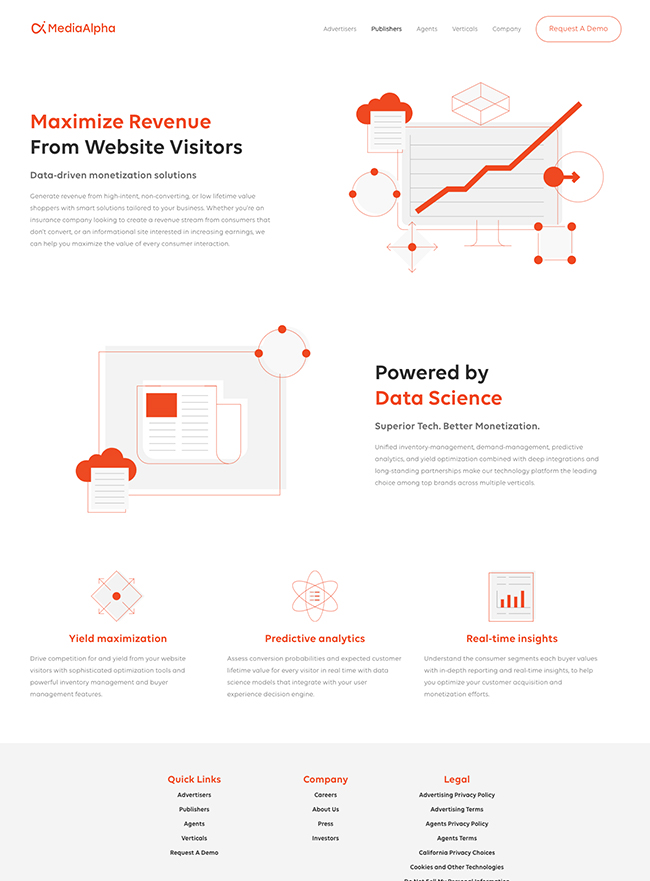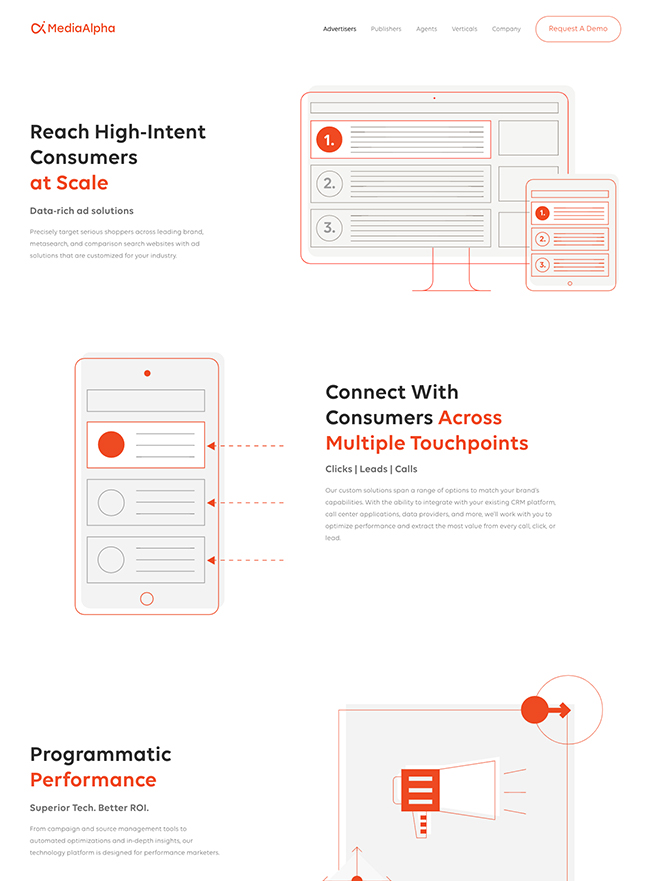 Animated Explainer Video
One of MediaAlpha unique challenges is that their advertising platform includes powerful, yet complex features that require some explanation to understand. Creating a digestible explainer video proved to be the best way to communicate the many features and benefits of MediaAlpha's robust advertising platform.