Case Study
Lifewater
Lifewater is a global non-profit focused on bringing clean water to families living in extreme poverty. Since 1977 Lifewater has served more than 2.5 million people across 40 countries.
Background
We've worked with Lifewater since 2017 when they embarked on the journey of investing in their website to build a revenue generating platform for their organization. Investing in the development of an online donation platform lead to a 30% increase in online donations and made it possible for Lifewater to fund 207 water projects in the first year after site launch.
Approach
After some consultation and investigation into their current website it was clear to us and to Lifewater the their existing site was not capable of scaling to the level of complexity that they needed from a large scale platform. Our team implemented a scalable development approach that would allow the site to continue to grow with Lifewater.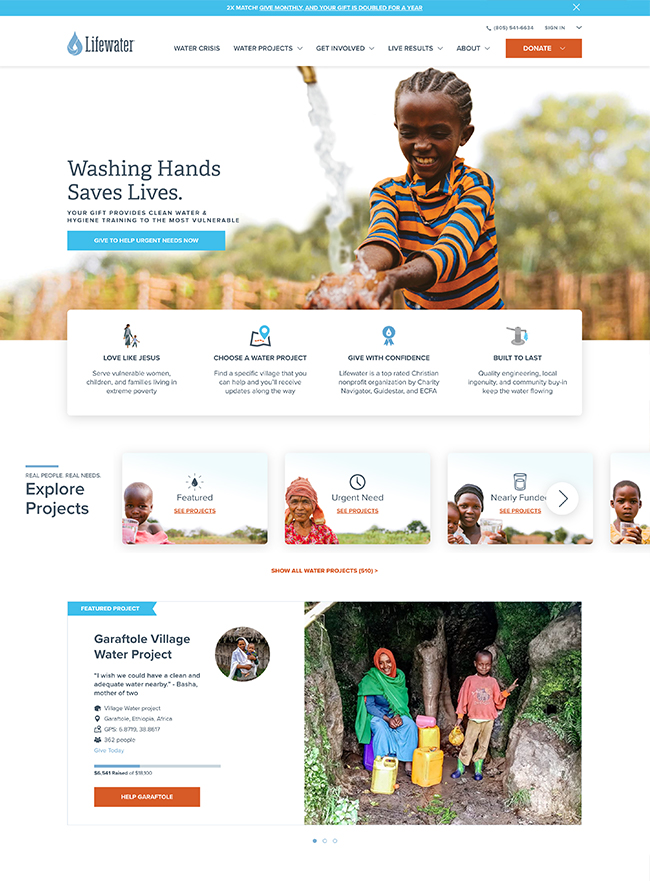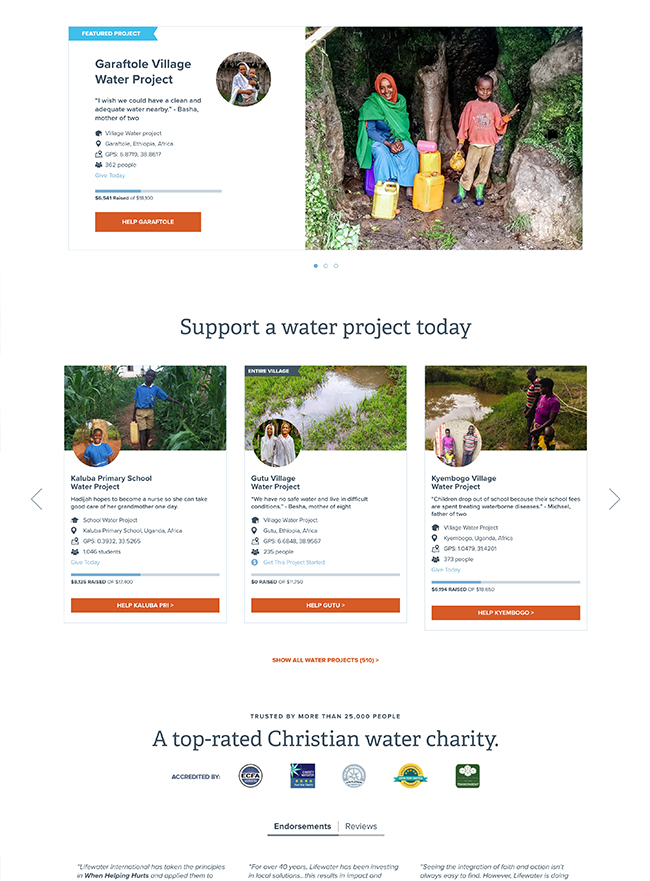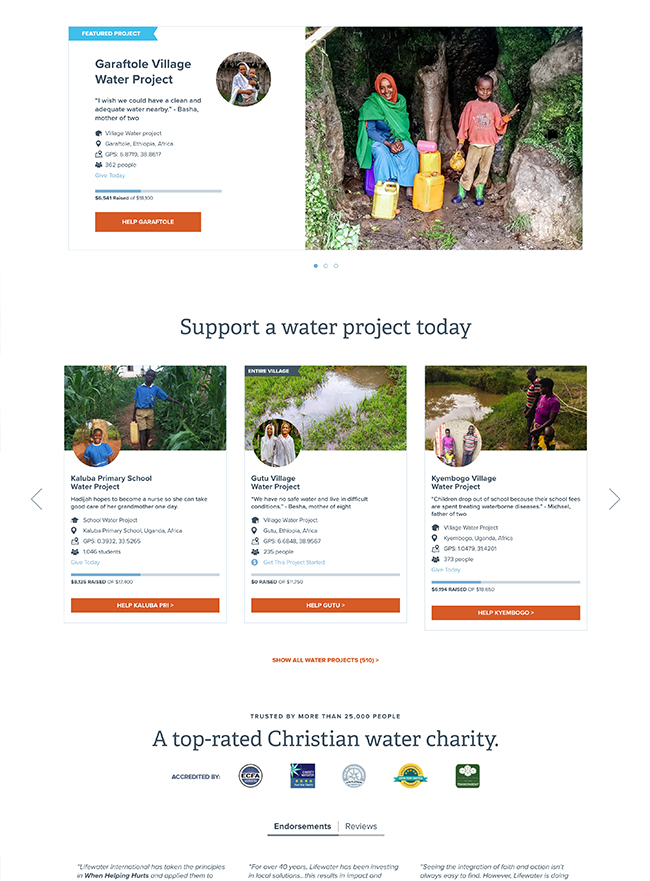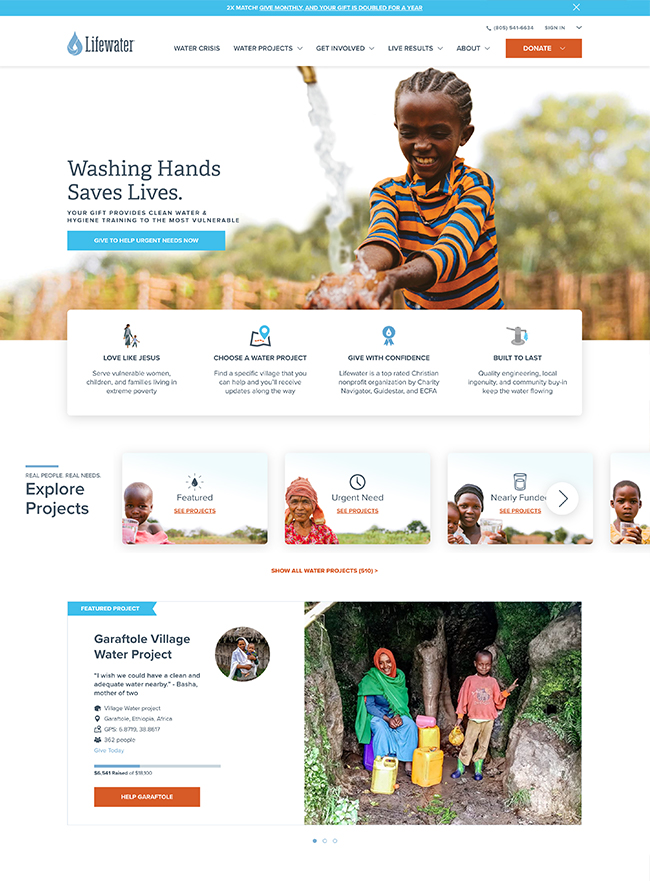 Donor Experience
We worked closely with Lifewater to create a completely custom donor experience built on trusted platforms. Every aspect of the donor experience was highly considered and customized to create a donor experience like no other non-profit.
Visualizing global impact
Lifewater has served millions of people across 45 countries. Because of the sheer size of their impact, it can be difficult to communicate with donors how their support is improving communities. We worked with Lifewater to create interactive maps built on the Google Maps platform to visualize thousands of data points. Donors now have the opportunity to explore the communities that they are supporting and see before and after pictures of the water sources that Lifewater implements.
"I've worked with many developers and agencies in my career, and Motion Tactic is one of the best. They communicate well, deliver on time, and think creatively. Highly recommended."
Gary Weyel - Director of Marketing