Case Study
LabConnect
LabConnect is a global laboratory services provider who specializes in logistically and analytically complex studies.
Background
LabConnect provides their clients with world-class laboratory services and industry-leading scientific support services. LabConnect was looking for an agency to help them create a new website that would challenge the status-quo with unexpectedly creative design. LabConnect received Special Kudos by the CSS Design Awards for it's creative and animated aesthetic.
Approach
LabConnect's executive team was itching for a creative perspective on their new website design. Our approach to the LabConnect website design was to push the boundaries as far as could, without compromising the needs of LabConnect's technically minded customers.
Through discovery sessions we learned that LabConnect's typical customer requires technical information about LabConnect's services before they would be interested in starting a conversation. Our design took into account the need for ease of access to technical information and the multiple conversion pathways that LabConnect already had on their previous website.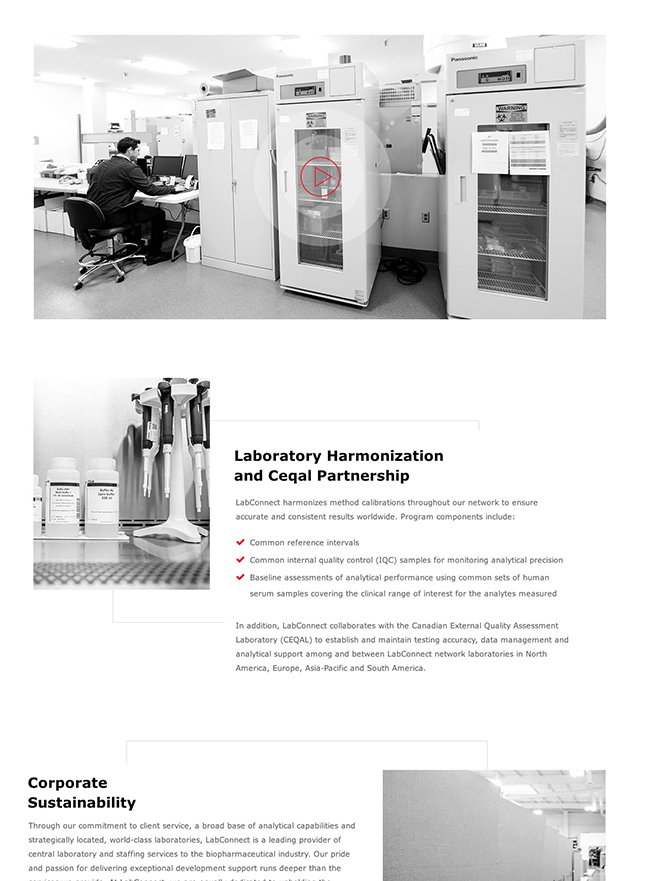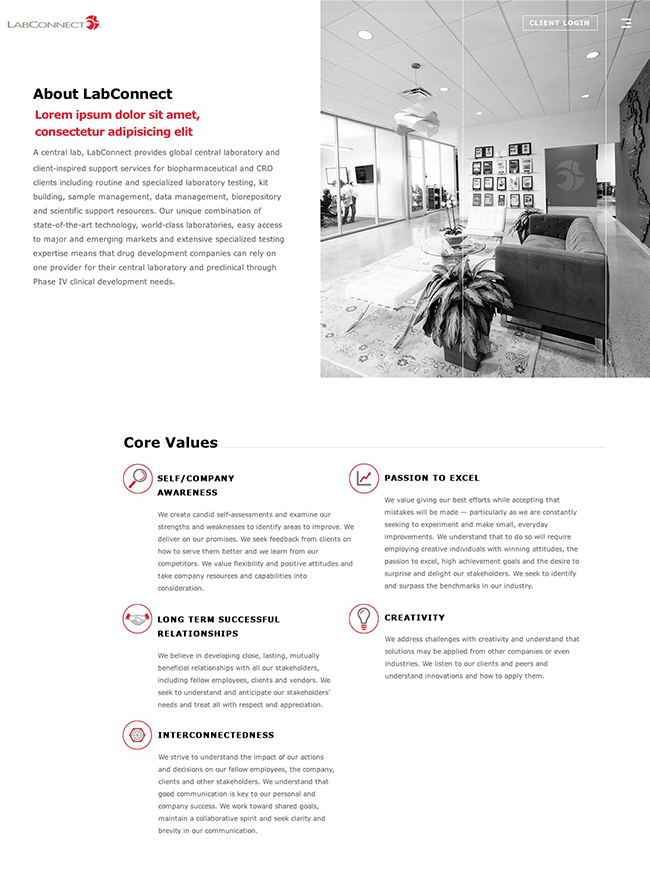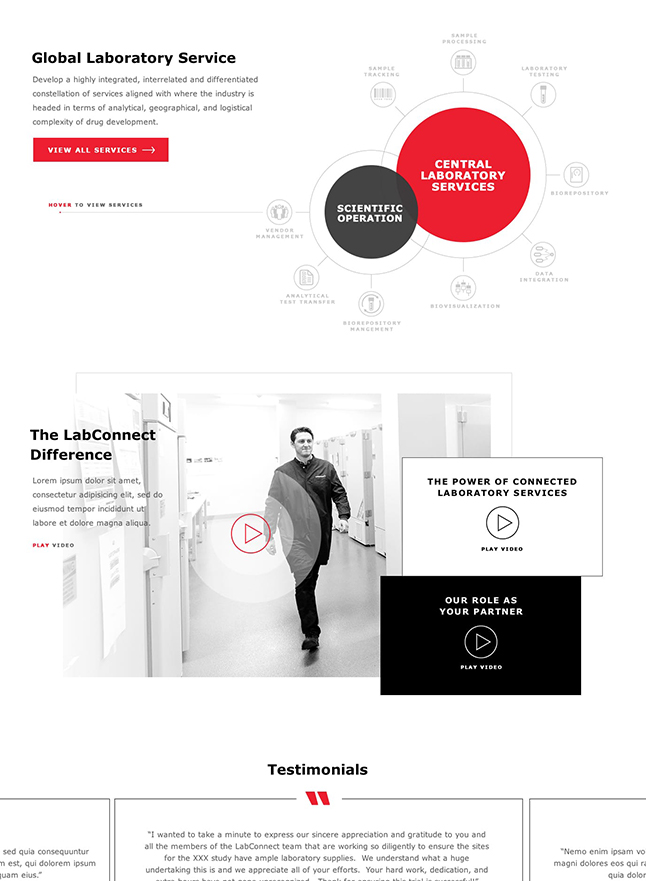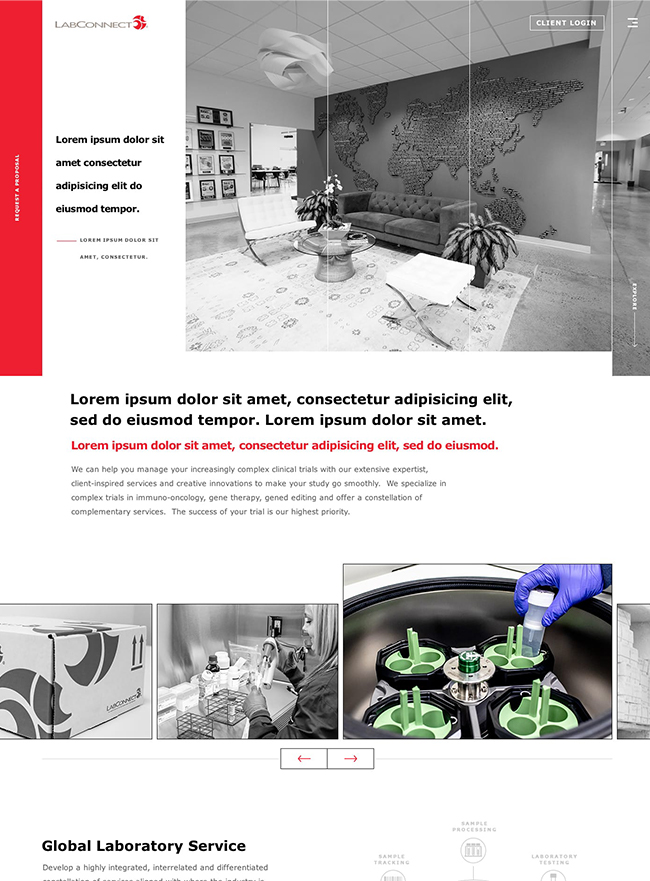 Breaking through the complexity
LabConnect's complex service offering required a strategic approach to present them in a way that users will be able to quickly find the information that they need. In collaboration with LabConnect's team we created an interactive and animated service graphic that visualizes how each service works together and allows you to get more information.