Case Study
InEight
InEight creates software to simplify the construction project management process and help teams deliver projects on time and on budget. Their specialized product offering gives their customers the tools they need to manage every aspect of a construction project.
Background
InEight is a leader in providing software solutions for builders around the world. They work with some of the largest companies in the world in sectors, such as: construction, oil & gas, energy, and engineering.
InEight came to us with the goal of differentiating themselves from their competition through creative website design. We have worked with InEight to design develop and support several of their web properties across multiple departments.
Our Approach
As InEight's creative technology partner, we have helped them to create a modular design systems that can be re-used and extended to hundreds of pages without sacrificing the consistency and creativity defined by our creative team.
In the process of re-designing and developing InEight's primary website we sought to challenge ourselves creatively while maintaining scalability. Since multiple teams contribute to the website on an ongoing basis, we implemented flexible design templates that promote consistency.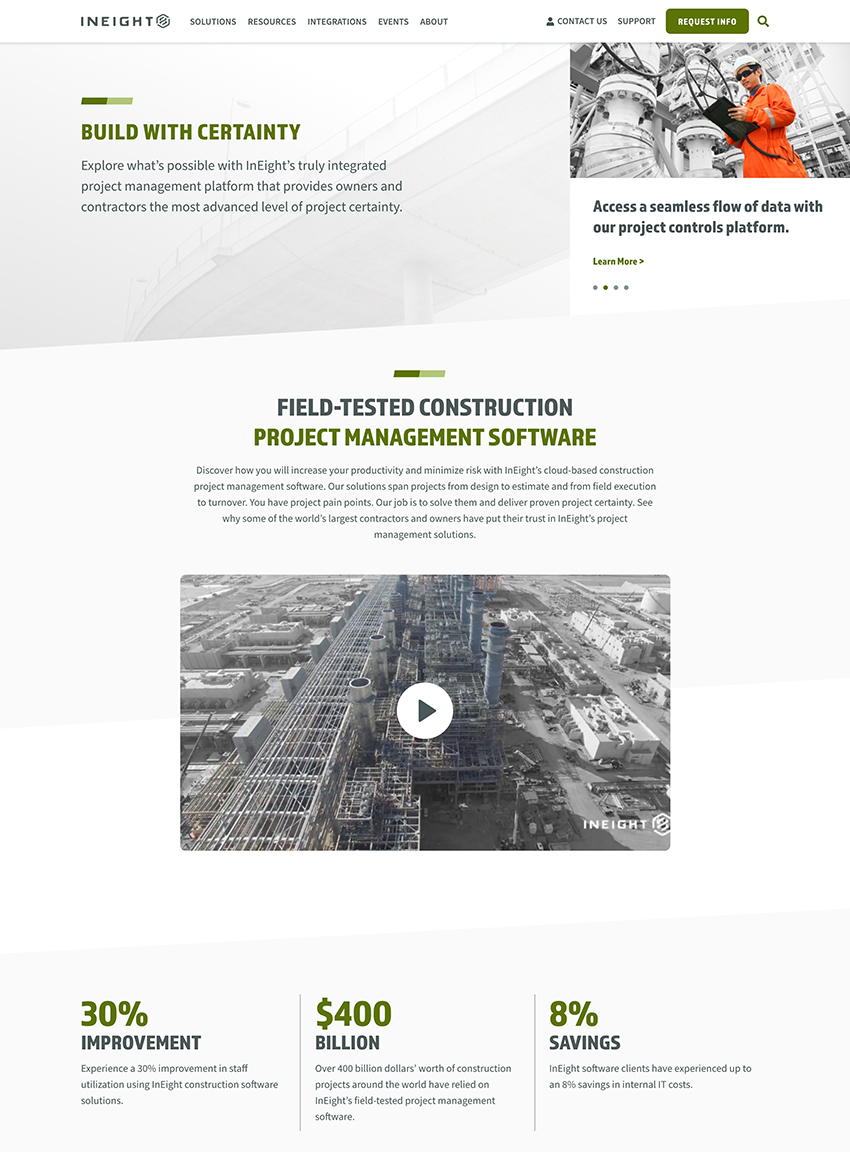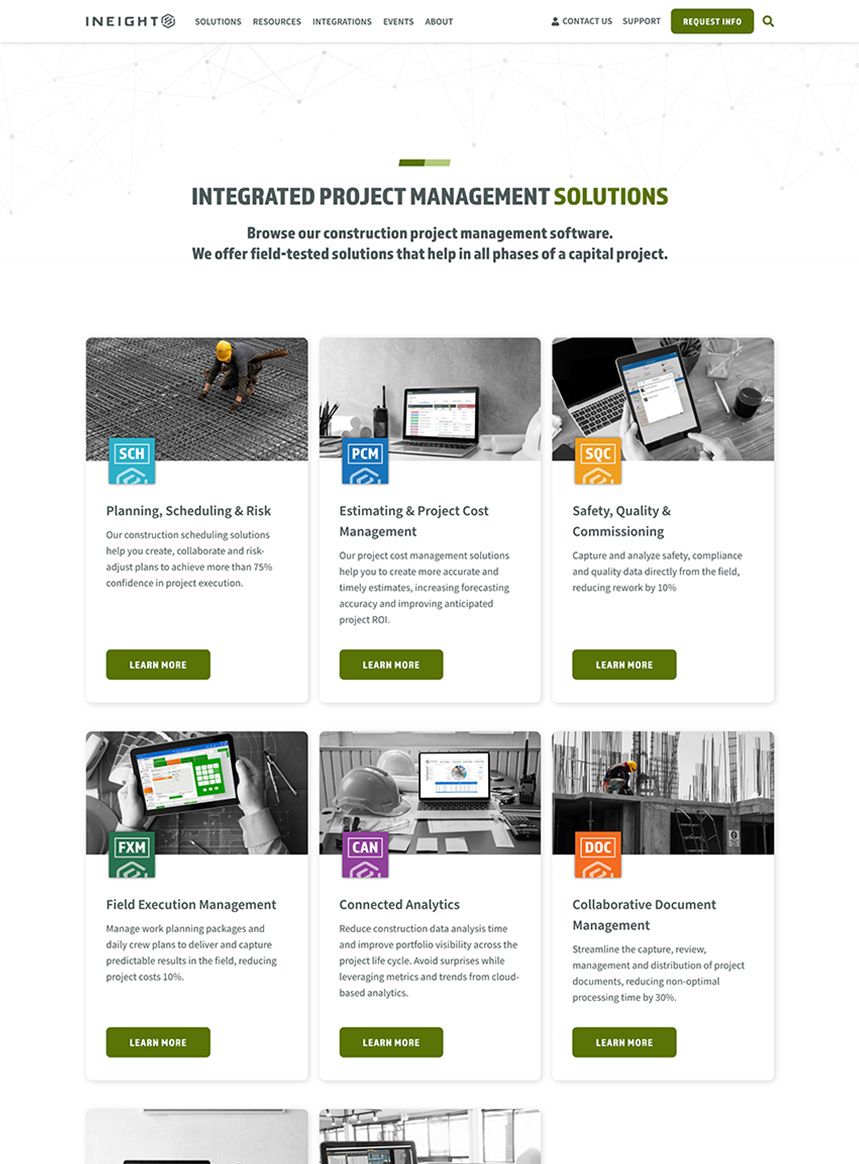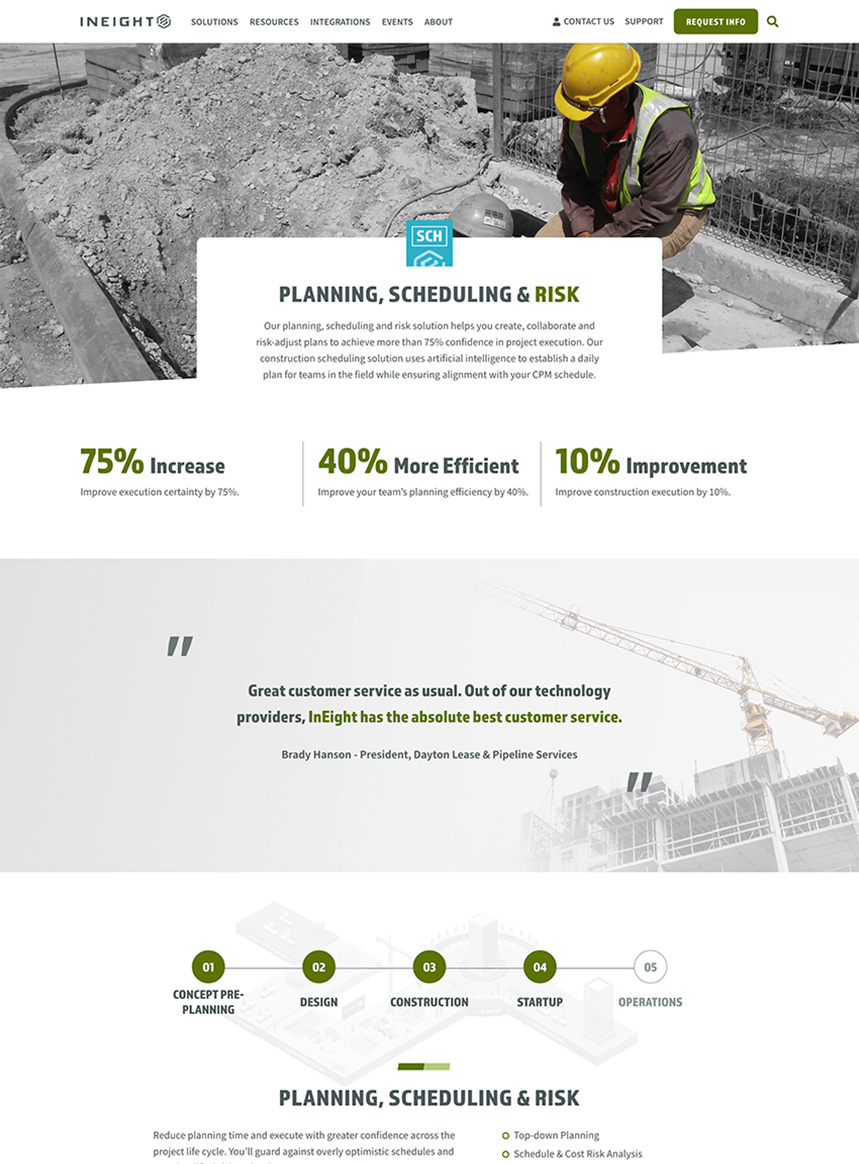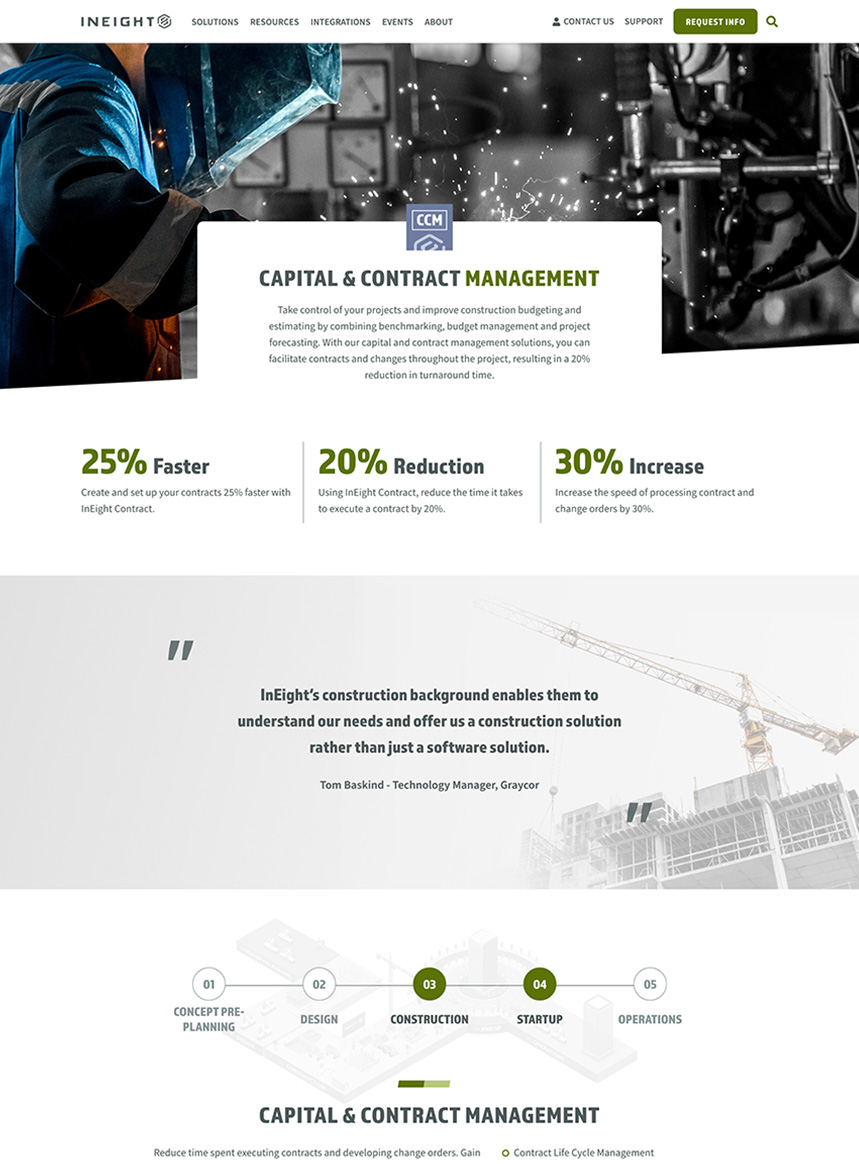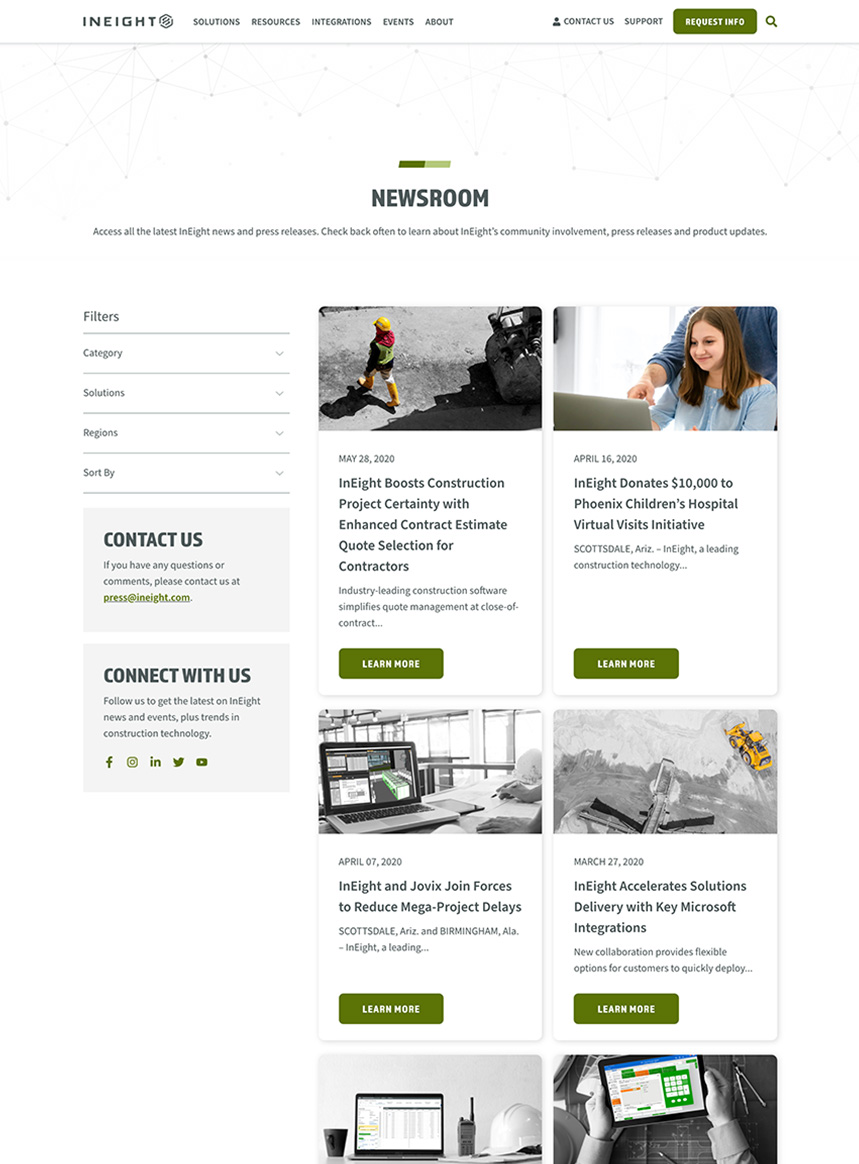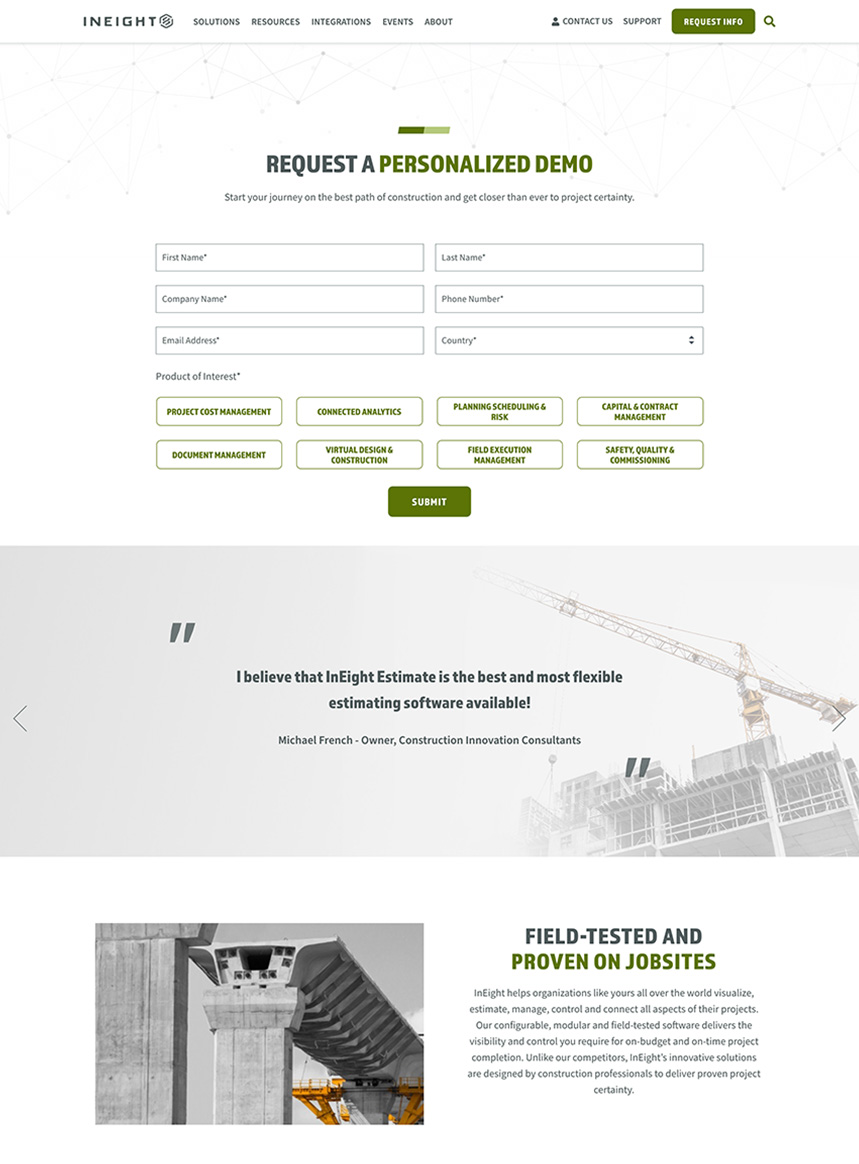 Process
Designing and developing a new website for InEight required a high level of care in order to ensure a successful delivery. The new website required several complex features; hundreds of pages, multiple language translations, ADA compliance, Marketo integration and many more.
Our team created a sprint schedule to break the work into digestible modules and to allow for our team to concurrently work on the project. Each sprint contained wireframe, design, development and testing checkpoints.
Touchscreen Experience
For InEight's event marketing team, we created an interactive touchscreen experience that is used to educate employees and attendees of InEight's software tools and solutions.