Case Study
Dealcloud
Dealcloud creates software to support the complex deal and relationship management of capital market firms. Dealcloud's platform empowers a firm to harness the cumulative intellectual capital of their people and processes.
Background
DealCloud connected with us with the goal of redesigning and developing a new website that would extend their brand and creatively differentiate them and hold interest of their existing customer base.
Approach
We designed a modern website for DealCloud that would utilized unique editorial layouts while remaining easy to digest quickly. DealCloud operates in a conservative industry and our goal was to push the creative boundaries and distinguish them amongst their competitors.
With a stable foundation to build from, we now support DealCloud on an ongoing basis with technical SEO improvements and content support to help them grow their brand and connect with more of the right customers.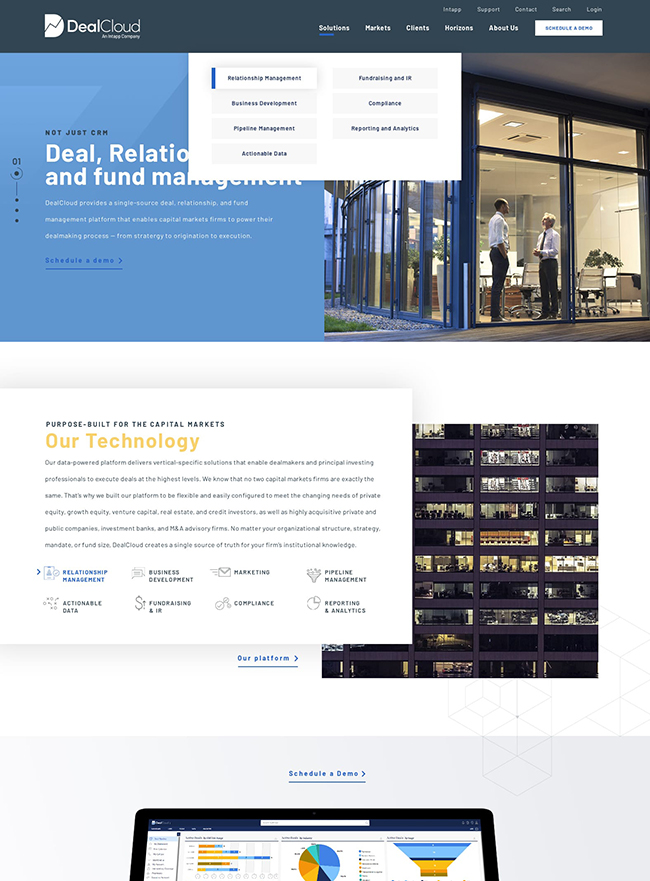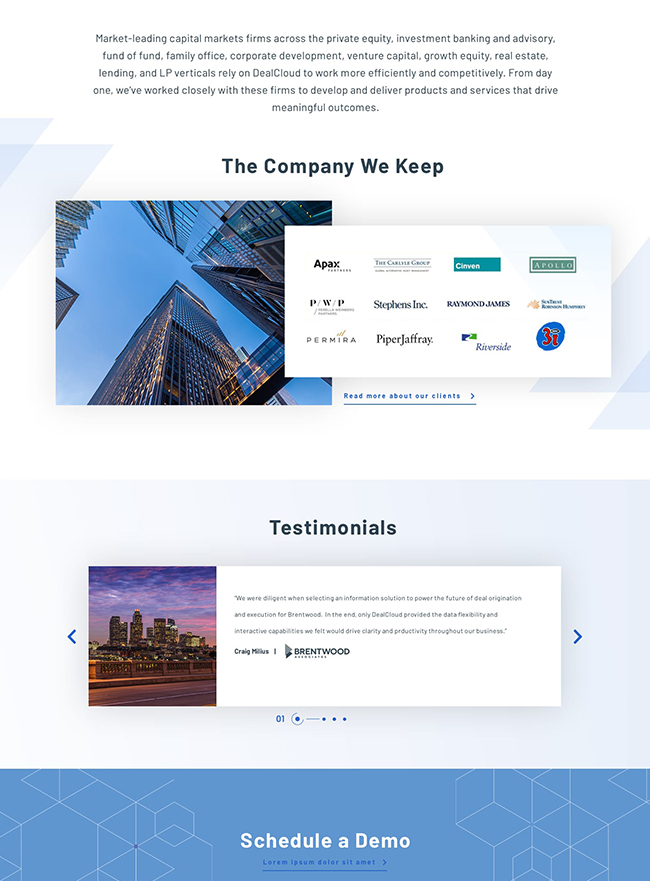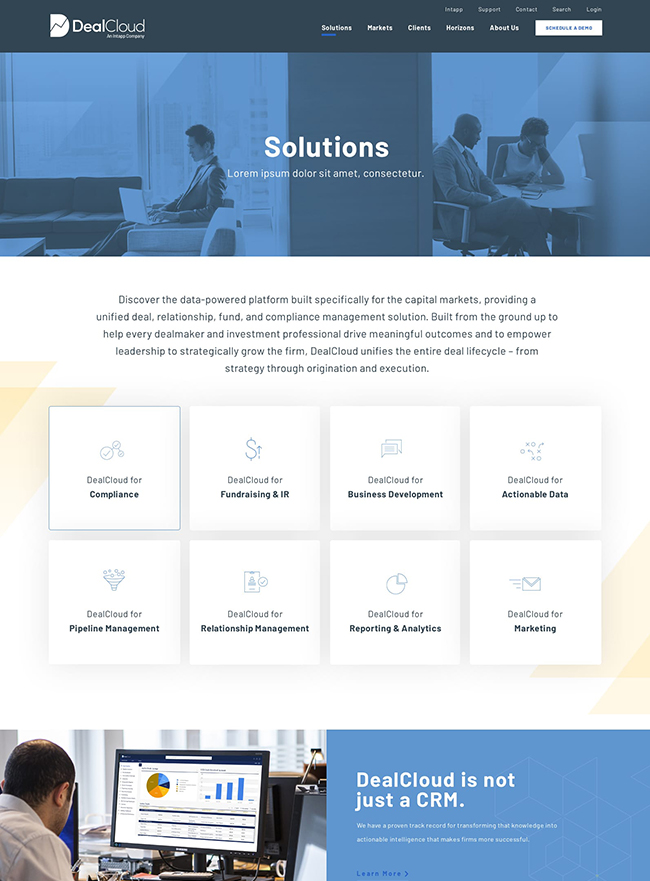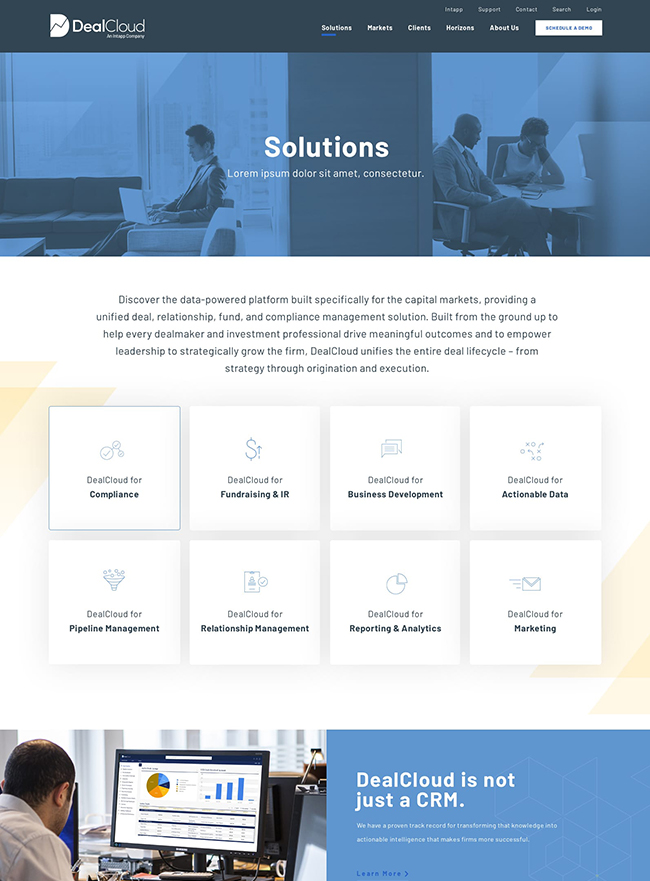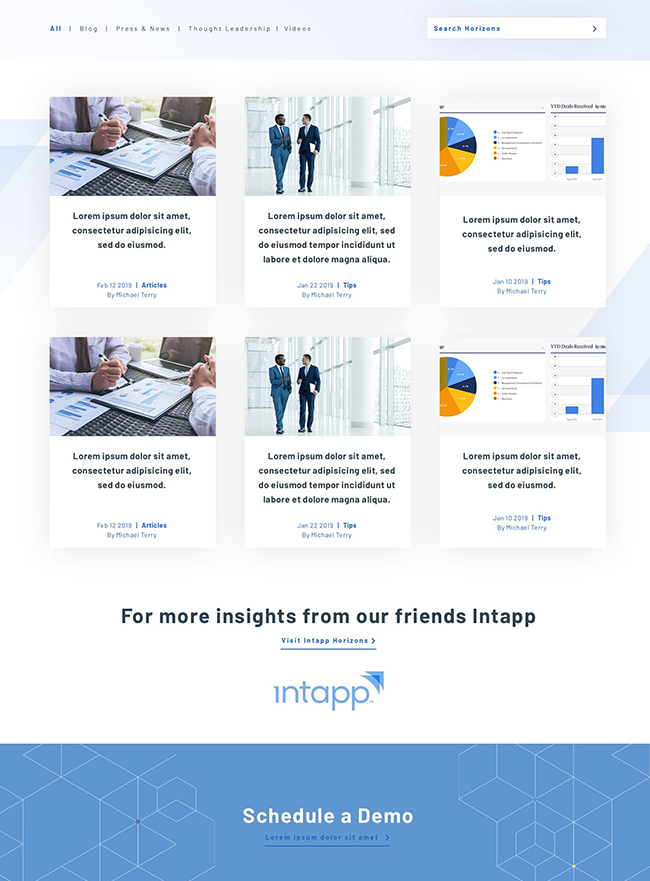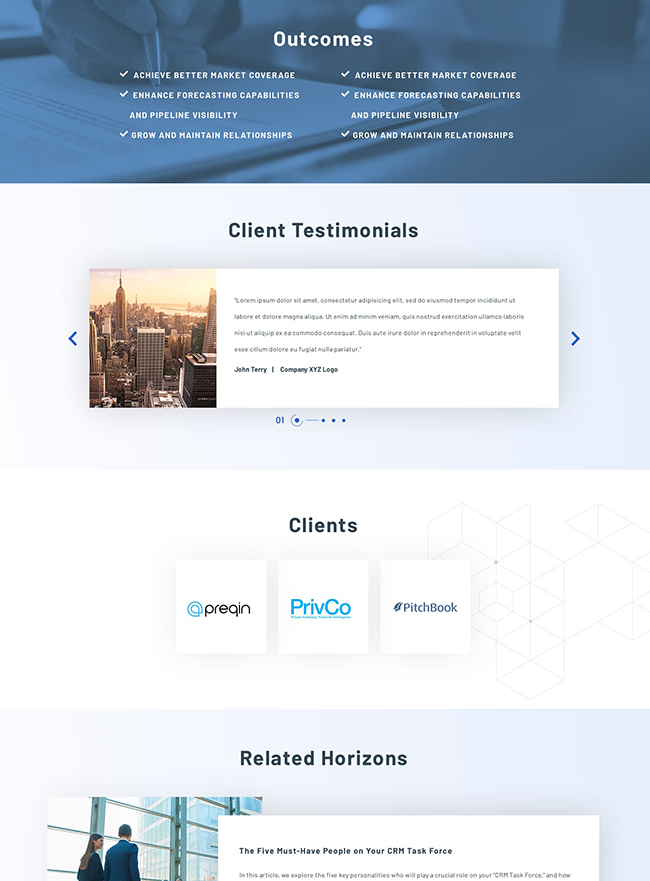 Conversion Focused
DealCloud's website has multiple conversion paths for customers who are interested on connecting with them and pathways to resources to support the buyer doing their purchasing process before they are ready to buy.