Case Study
Cooper Law Partners
Cooper Law Partners is an award-winning legal team that has helped clients win victories worth billions. They are dedicated to helping people win maximum compensation for their injuries.
Background
The Cooper Law Partners team is dedicated to providing the best results for individuals and families who have been severely injured. Representing celebrities, U.S. Senators, and Presidential candidates, Cooper Law Partners are highly experienced at the state, federal, and Supreme Court level.
Cooper Law Partners came to us with a goal of refreshing their website and implementing marketing strategies to help them connect injury victims with world class legal representation.
Approach
Cooper Law Partners is a national network of lawyers, so our solutions needed to fit the scalability needs of a national marketing strategy. Our engagement with Cooper Law Partners started with the design and development of a new website that speaks to their experience and accolades
With an updated and flexible website, we begun content and SEO optimizations for Cooper Law Partners to help them achieve their goal of increasing contact form submissions.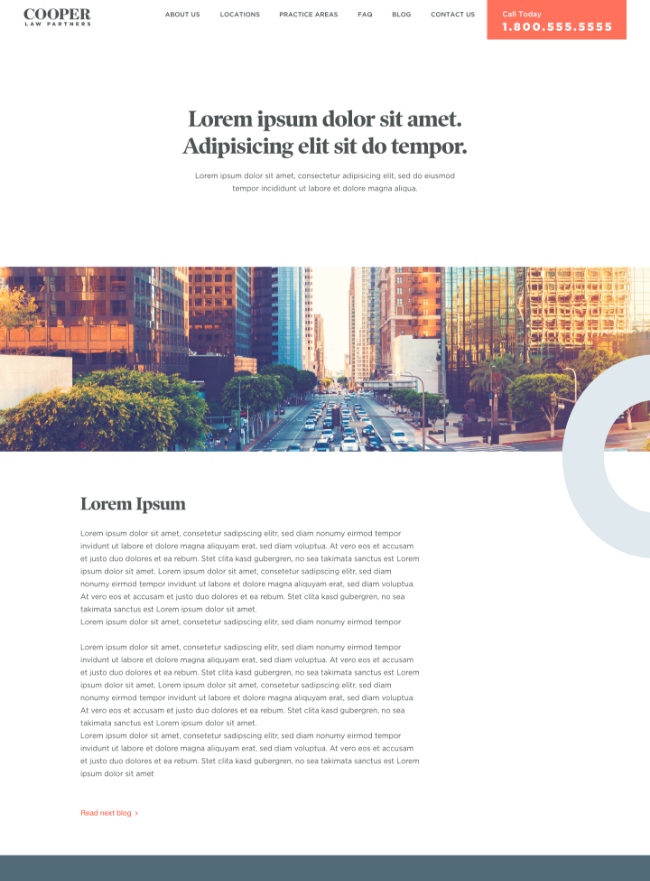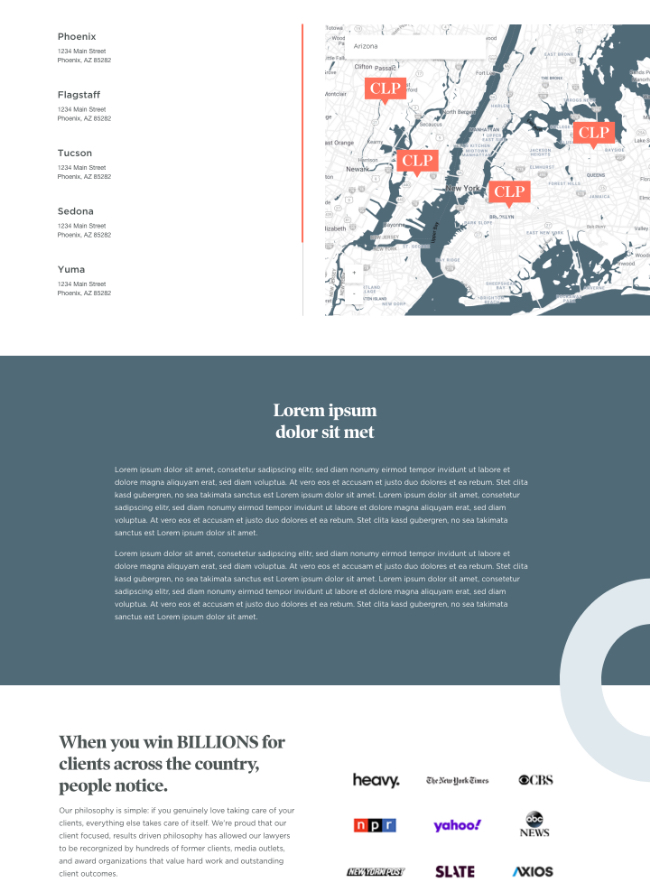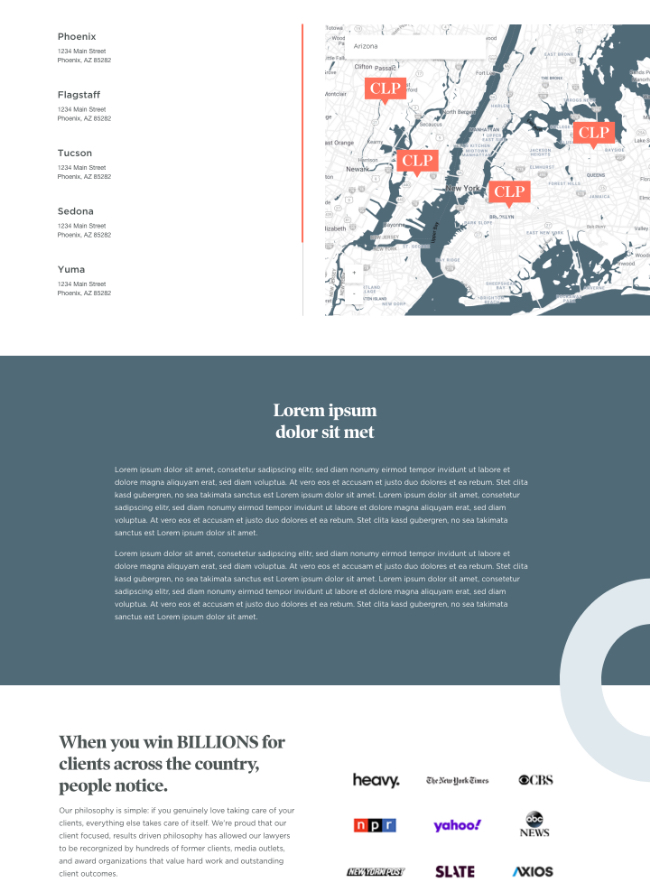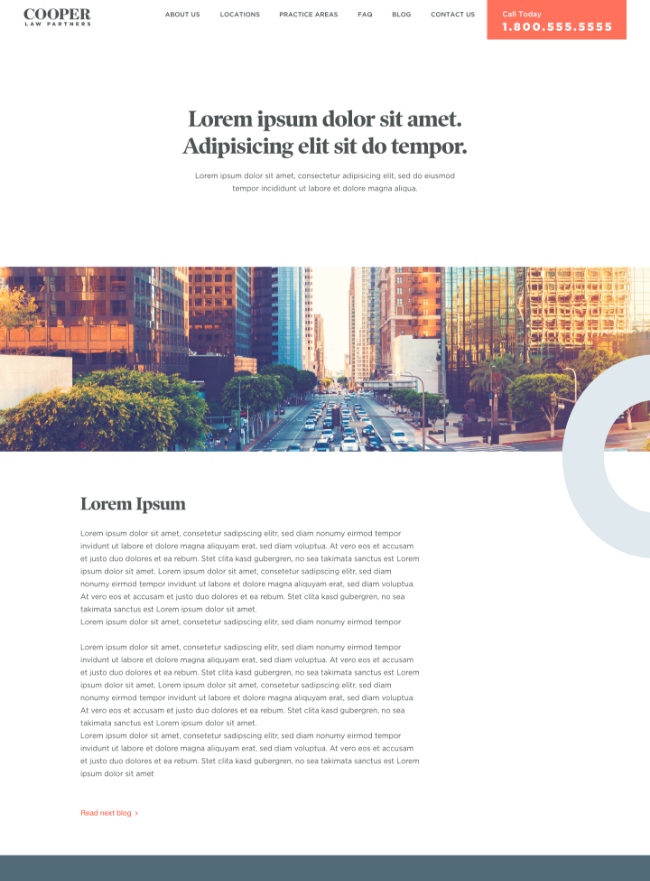 Mobile Mindset
The mobile experience is architected to provide users with conversion paths to get in contact with Cooper Law Partners. Because Cooper Law Partners operates nationally, users can find representatives in the city closest to them by exploring the options on the map and calling to get a free case review.
National Strategy
Because Cooper Law Partners is a national network of lawyers, we designed multiple workflows such as an interactive and animated map for users to find their state and corresponding information.
Our marketing strategy targets key states our research determines to be the highest value for SEO optimization. Allowing them to get the best value on their investment by targeting users in less competitive areas.