Case Study
Axian
Axian is a software development firm who specializes in cloud engineering, web application development and mobile app development.
Background
Axian connected with us with the goal of creating an expressive website to differentiate them from their competitors. As a software company, they knew the value of investing in high quality design and development. While they knew they wanted their website to be built on Wordpress, they didn't want to settle for a subpar product.
Approach
Our design team worked with Axian to create a unique and creative aesthetic that utilized the bold "Axian" green in a way that compliments the layouts and content. Our development team worked closely with our in-house animation team to create interesting transitions and subtle animations that communicate Axian's modern tech-focus.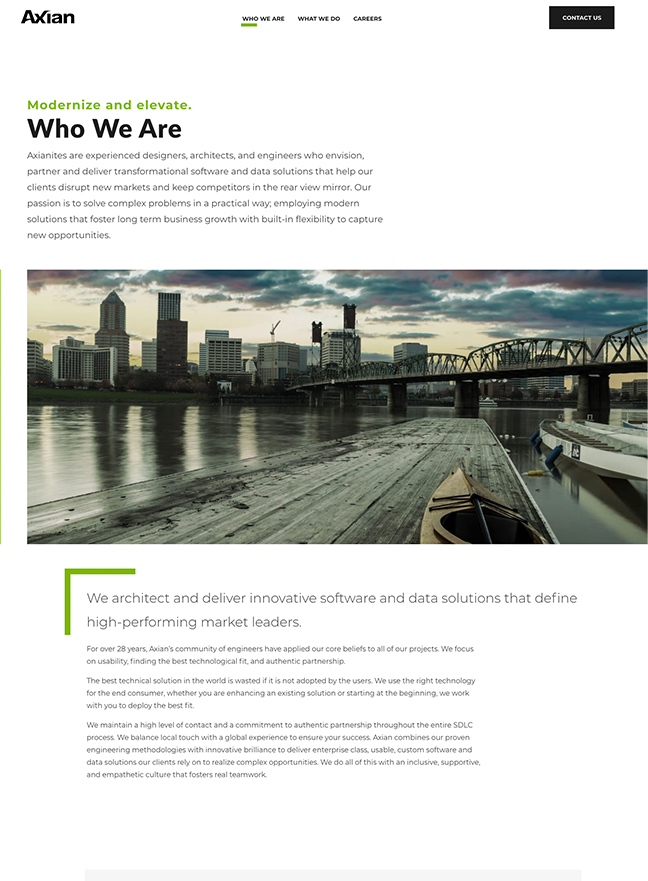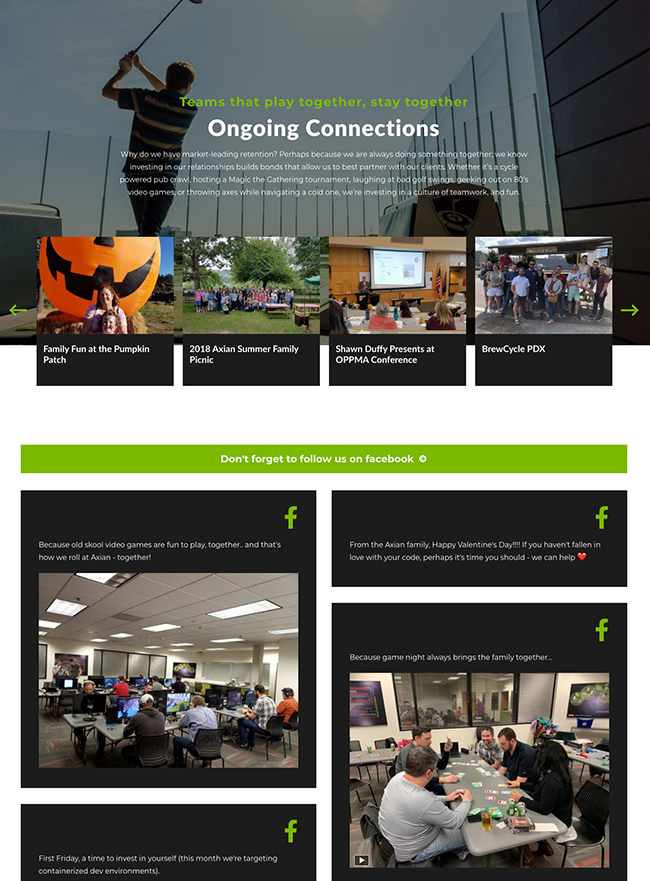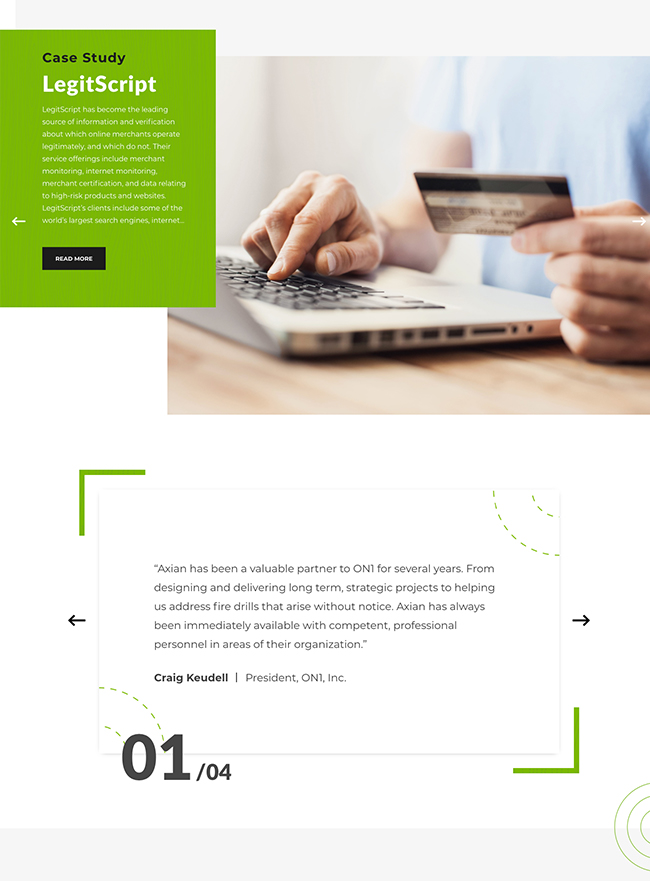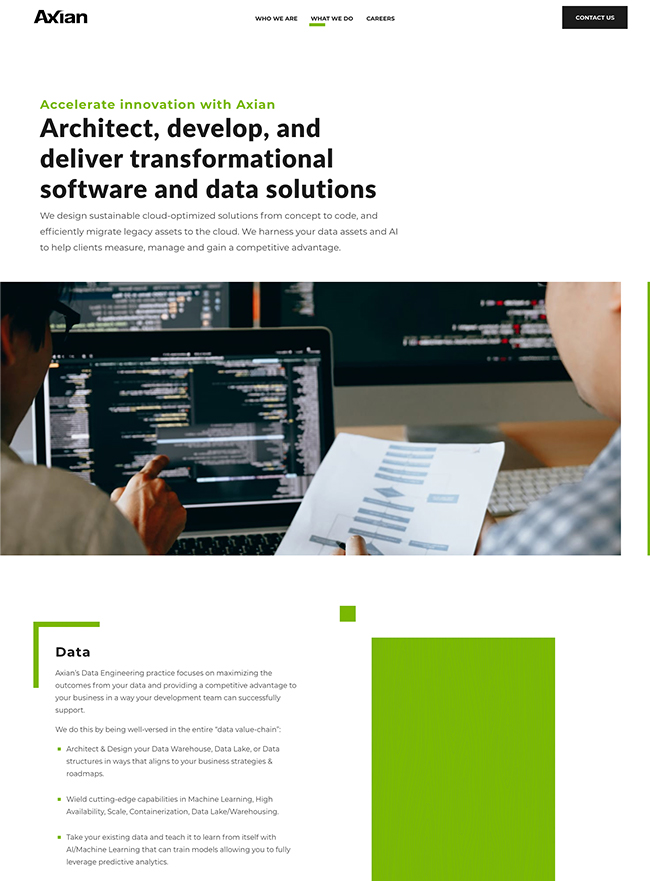 Not all conversions are sales
One of Axian's high value conversions is the application of a talented software developer. During the design of the website we made sure to highlight Axian's company culture, benefits and clear conversion paths for applicants to connect with Axian.
Mobile Experience
We are firm believers that the mobile experience can and should be as rich and engaging as the desktop experience. Our design team worked closely with our development team to review and revise the mobile experience to ensure that mobile users have the same great experience.