Wordpress is our platform of choice when we are building new custom websites for our clients.
It provides us with the ability to create incredibly unique websites, while maintaining the easy-to-manage features for you. We've heard from many of our clients that their current website management platform is a mess, and we make it our goal to simplify that for them.
At Motion Tactic, we have years of experience using Wordpress, and we have learned how to make it user friendly and design focused.
"You have the ability to update your site anywhere. Launch a blog post, change some text, or add an image simply by logging into your Wordpress account on your website," says Gareth McDonald, one of our Web Developers.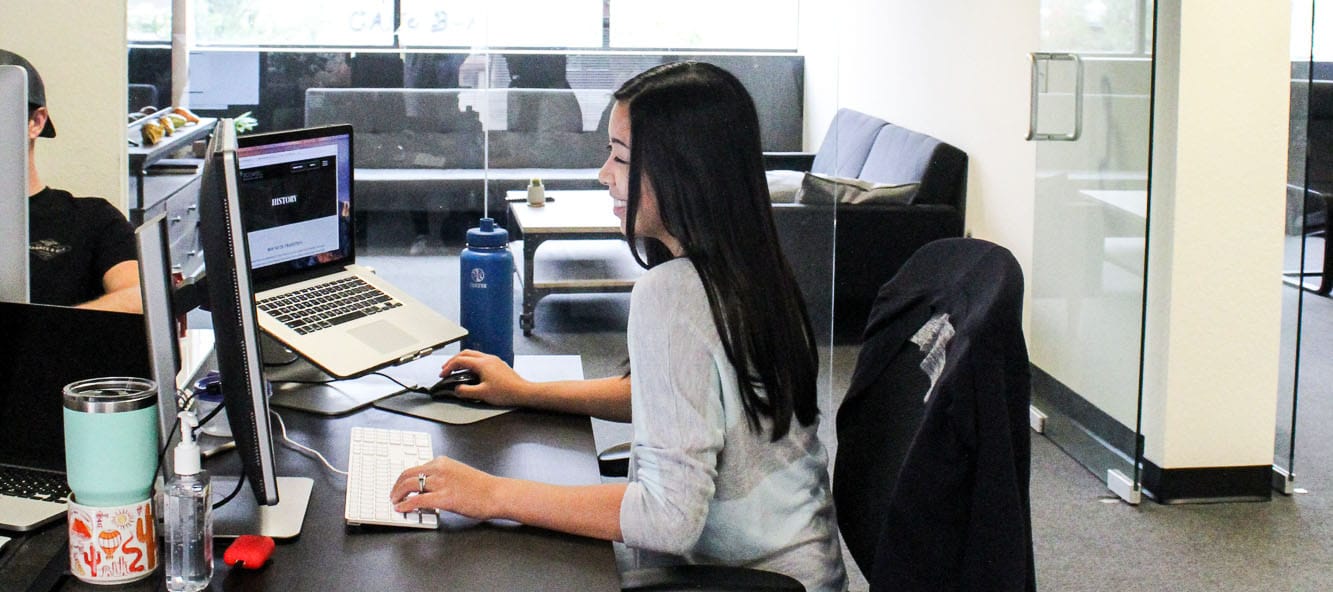 Here are a few perks to building your website on Wordpress:
Search Engine Optimization
---
A perk that appeals to most business owners is that search engines, such as Google, love Wordpress websites. The code behind our Wordpress sites allow us to create websites with great speed and performance.
Customization
---
Compared to Squarespace and Wix, Wordpress is much more flexible for designers and developers to create a unique website. This type of customization ensures no one will have a site that looks exactly like yours. Because, who wants to look like everyone else, right?
User-Friendly
---
You may hear Squarespace and Wix are more user-friendly, but we are happy to say that our Wordpress websites are equally as clean and easy to manage. For our clients who have never used this platform, we are happy to offer a quick training on how to make changes and updates to your new website after launch.
If you're not sure what platform your website needs to be on, we would love to offer you a free site evaluation. We can test your website's performance and speed, as well as inform you on what areas could use improvement. We've also created a DIY website checklist for you to evaluate your own site! You can download the checklist here.