Whether your website is on WordPress, Wix, or Squarespace, you have option to either work with a graphic designer and custom website developer or manipulate website design templates to fit the needs of your company.
Although we are incredibly biased and believe custom is the best option, we know many business do not always understand the benefits and differences between custom sites and templates. Let us explain why custom websites are better equipped to handle the growth of your business needs.
Design Templates vs. Custom Websites
Website design templates are an option when your company is just starting out. It provides a quick and cheap solution to get a website up and running.
Struggles may arise once a company starts to grow and the design template no longer fits the needs of the business. A template lacks the ability to add any custom features and gives up originality.
There is nothing worse than having a website that is almost identical to another company in the same industry. Believe or not, we have seen this happen.
A design template forces your website content to fit it's mold, instead of shaping the website to fit your business. Problems arise when you find you are either deleting content or filling in random text in order to make the template look right. It creates confusion to the user or the website visitor when you are not intentional with your sections, copy, and call-to-action.
A custom website has the ability to grow with your company. If your business adds new services or products that you would like to showcase, you can reach out to your design and development team to see how you can intentionally present the information on the website.
It is our specialty to know how to keep your new content cohesive with the old content, even if we didn't plan on having it there when we first designed the website. We plan our websites for your growth, and that is the main difference between custom websites and design templates.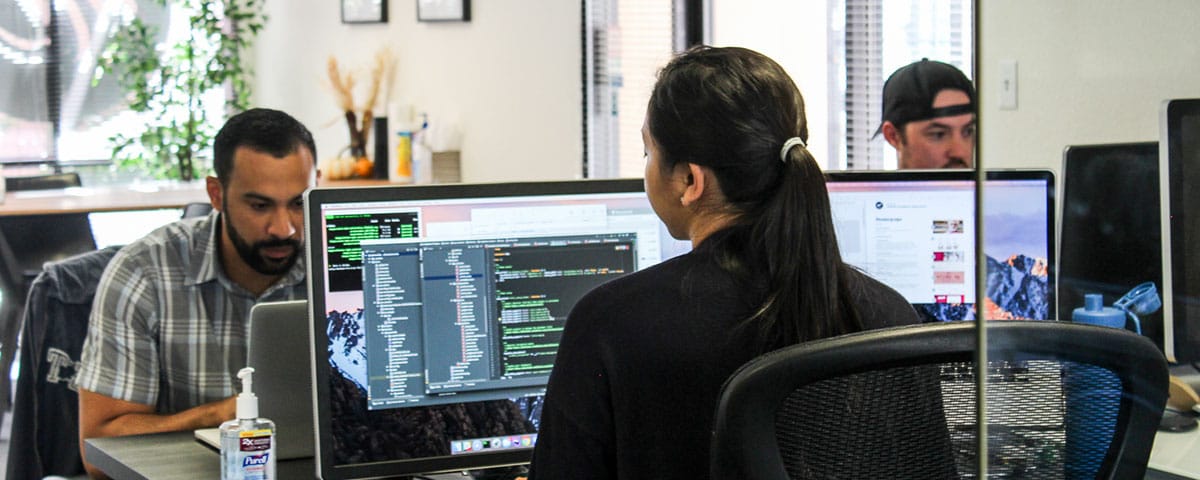 One final issue with using website design templates is how they are frequently coded poorly. The template was likely less expensive than a custom website, and they have to cut corners in order to keep their costs low. If you ever need to change anything structurally on your website, there will be a chance of breaking major aspects of your website if you were to change or edit any of the code.
We would love to sit down with you to chat more about your website. If you have a design template that you find yourself growing out of, we'd be happy to conduct a website audit for your company's website for free!