In 2019, we produced more projects than ever at a quality level that I am proud of. Our team also grew in important areas such as animation, UX design, project management, and web development. I firmly believe that Motion Tactic's investment in our team is our greatest asset.
As we invest more and more in our team, we are able to venture into new digital services that compliment our core product offering. I think that 2019 was a major step in the right direction for us as we established our animation department. I'm so excited to see what 2020 brings for Motion Tactic.
For now, here are 5 of my favorite MT projects that we had fun with in 2019.
Client: Rule29; CuebiqWe partnered with Rule29 and their software client, Cuebiq, to make an animated comic book flipbook. We took design files and worked with Rule29 to identify areas where custom animation would make the storytelling experience more interesting. This animated comic book tells a story of how a fictional character (Clara, who represents the software product) comes alongside clients to help them better achieve their goals by implementing the software product.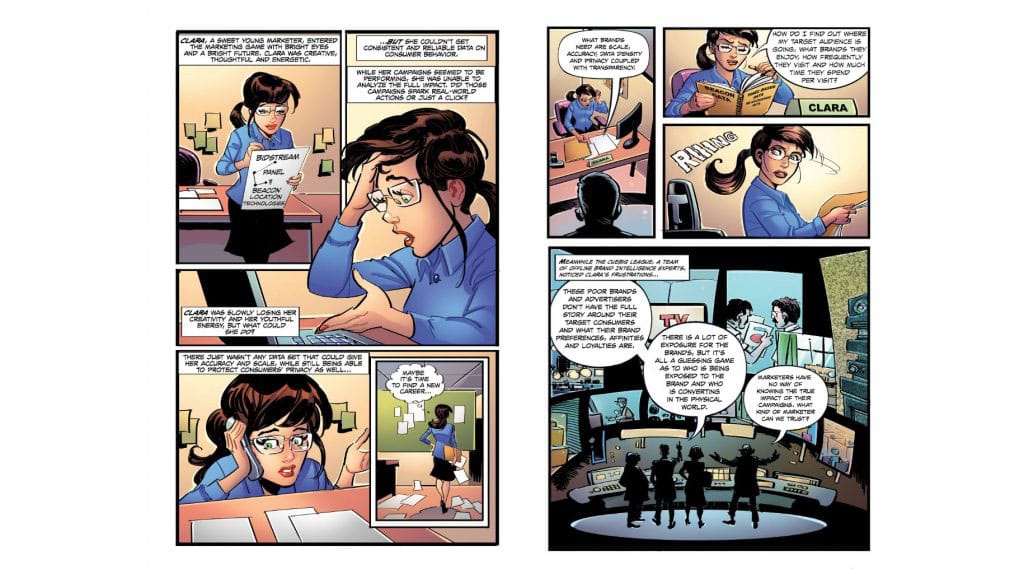 Breezing Brand Identity Design
Client: Breezing
We worked with Phoenix based med-tech startup, Breezing, to reimagine their brand identity and web experience. Breezing produces and sells a metabolism tracker device used by healthcare professionals in private practice and hospital settings. Our team started by working with the founders of Breezing to understand their vision, ethos, and direction for where the brand and product was headed.
We sketched several options, turned those options into digital concepts, and presented those variations in full color. In the end, we landed on a logo that draws inspiration from shapes and elements that are on the device to bring continuity between the brand and the product.




Client: DealCloud
This project was really fun for several reasons. First, the marketing team at DealCloud was super prepared when we started the project. They had all of their wants/needs organized which gave our design team confidence in architecting the website. Second, DealCloud's marketing team is fun to work with. We continually work with them on creating marketing assets and I feel like it's an important tenant at Motion Tactic to enjoy our client relationships.
Read more about DealCloud's new website here.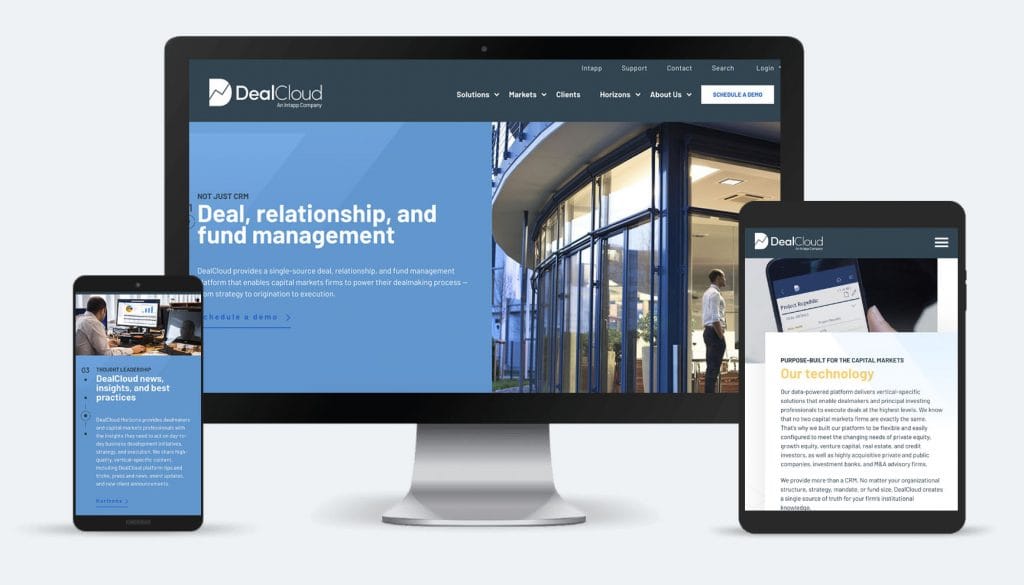 InEight's Touchscreen Website
Client: InEight
Our client, InEight, had a cool idea to build a touchscreen website for employees at their parent company to learn more about InEight's solutions. This website was designed and developed to be an interactive experience for users to spend a few minutes tapping on the touchscreen to familiarize themselves with InEight's software solutions for the construction industry. This was a fun project for us to work on because it engaged all departments at Motion Tactic (design, animation, development) to create a high-quality solution for InEight.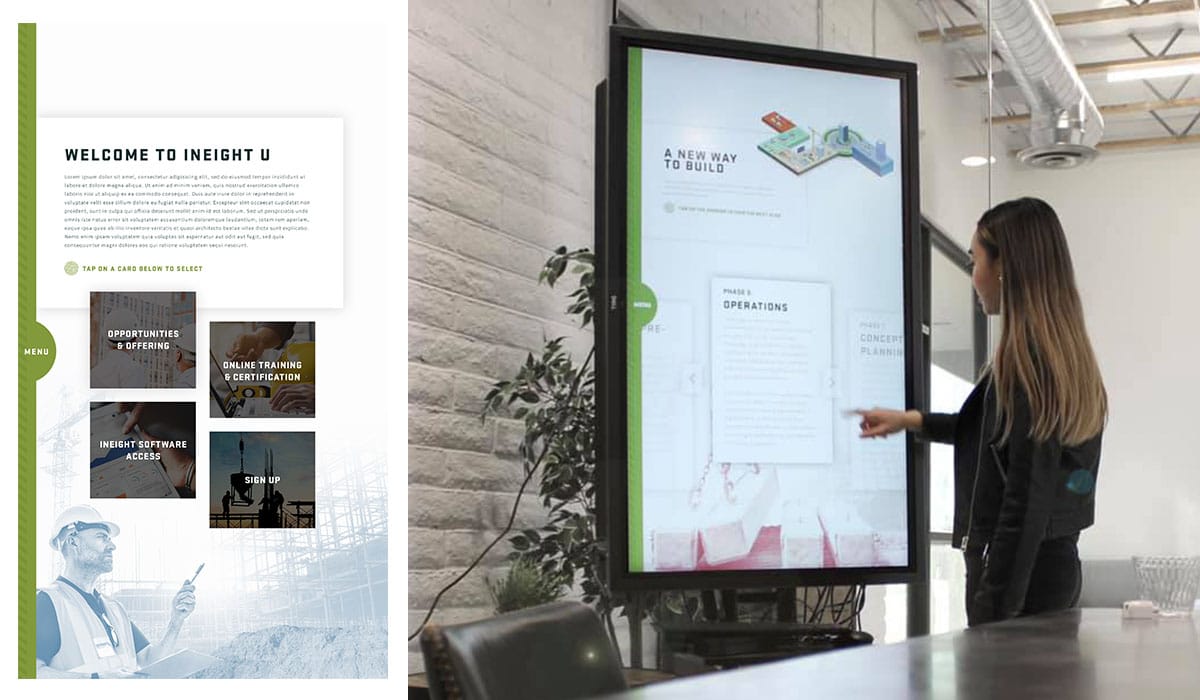 Client: LabConnect
LabConnect is a worldwide leader in outsourced laboratory services with stateside offices in Seattle, WA and Johnson City, TN. LabConnect wanted to reimagine what a website in their industry could look like. Together we drew inspiration from art museums, architectural firms, and high end award winning websites to create a design that differentiates LabConnect while still providing paths for users to convert into new leads for LabConnect. I feel like this website has some of our best animation work displayed all throughout the website.
Read more about LabConnect's new website here.