At Motion Tactic, our website designers and developers are passionate about what they do best.
Our graphic designers study and research new website design trends on a weekly basis. Our custom website developers are always working on improving their code with new practices. When the two teams come together, magic happens (cheesy, but true).
When hiring an agency to create a new custom website for your company, it is crucial to make sure there are designated graphic designers and website developers within the agency.
Our website developers are only responsible for building websites; our graphic designers are responsible only for designing websites.
The two teams are very different, but they share a common goal. The goal is to create a website for the client that entices their target audience to engage in the website content.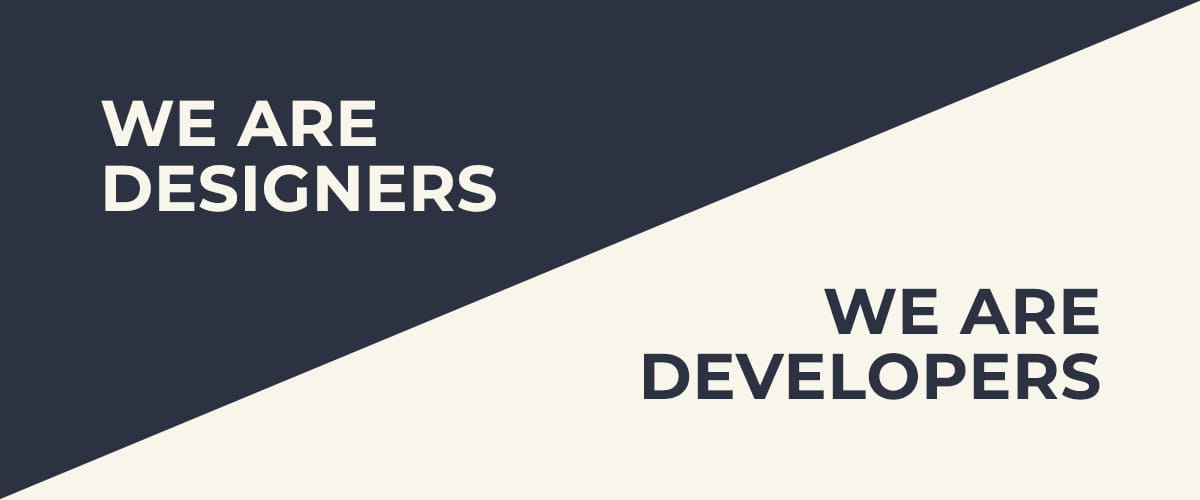 What's the difference between graphic designers and website developers?
Once you have decided to work with us, our graphic designers are the first to begin working on your new custom website. They start the website wireframing process and are responsible for creating the feel and overall look of the website.
Website developers, on the other hand, will begin on your custom website once your designs have been completed and approved by you. They are responsible for bringing the designs to life on the web.
Graphic designers tend to be more creative and artistic, whereas website developers tend to be more analytical.
Designers create a website that appeals to the user experience, while developers build the website to be easy to manage for the content manager/team.
While they have different roles, the two teams work very close together to complete the project and they rely heavily on one another for feedback and review. We are proud to have a team that works so seamlessly together to create our web projects. Each team member brings a different perspective on how the website can be better for the client.
If you're ready to chat more about your custom website, we would love to sit down with you and introduce you to our talented team of graphic designers and website developers! Click here to meet the faces behind your website!