Like many organizations, we struggle to find the time to work on our own stuff. Our days are filled with working on awesome work for others, and this is work that we are really proud of. The original website for Motion Tactic allowed us to grow in ways we never imagined we would. We knew we would replace this website within the first year of launching it, but finding the time for a website launch was difficult.
We began to feel like the level of work we were producing for our clients was not reflected by the way we expressed ourselves on our website. The site no longer reflected who we were. As we grew our team, we had the talent that would make our site more creative, interactive, and told a story that spoke to the quality and passion behind the work that we do. Our goal was to create an experience for website visitors. We didn't want to do what was already being done on the web. We wanted to attract clients who value that very thing as well.
While we were working on making our website more true to ourselves, we didn't predict the effect that a new website would have on our business. It's one of the best moves we've made that has actual ROI.
-
So, here are 3 of the ways our new website has had a major impact on our business:
1. We created an experience that people enjoy
Although we push to make creative design and code, we're huge fans of analytics. Our old website bounce rate was 58% - a pretty average bounce rate for website. We felt like one of the ways we could improve this was to create a captivating home page. So by integrating more interactive features, we have achieved a bounce rate of 46% since we launched our new website.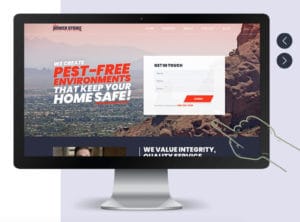 2. Visitors stay on our website
Adding interactivity, clear copy about our services, and fun photography has kept visitors on our site longer while looking at more pages. On our original website, the average session duration was 1 minute 58 seconds. With our new website, the average session duration is 3 minutes 18 seconds with visitors looking at 3.85 pages/session. By looking at these statistics, our new website has dramatically helped retain visitors. So how has it brought new business our way?
3. And it's led to new opportunities with great people
Most of the new meetings we've had have come from people who saw our website and wanted something creative for themselves too. We had difficulty doing this with our old website. We knew we were capable of creating something that was different, we just needed to do it. It's now the most helpful lead generator we have. New clients have noticed that our personality shines through our new website and they wanted this level of authenticity for themselves as well.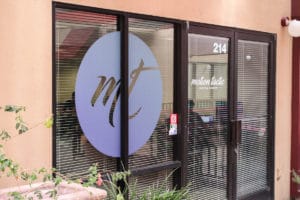 -
If you are interested in learning more about how a website can help grow your organization, we invite you to read another post - 4 ways a custom website can help grow your business. Enjoy!