For our creative team at Motion Tactic, launching a website feels like Christmas morning. Lucky for us, Christmas comes multiple times a year! We are excited to show you the new custom design and developed website we built for an Arizona-based business that serves all over the southwest. Western Millwork is a company that builds custom casework and woodwork installations for resorts, restaurants, stadiums, and commercial buildings.
Visit their website here!
For over 30 years, Western Millwork has served their clients and perfected their craft. Our team worked with them to create a website that reflected their extensive experience in their industry. They wanted a website to help explain their market offering to prospects and to show imagery of past installations. The end result was a highly creative website featuring custom iconography, line art, and a portfolio to show off  Western Millwork's impressive woodwork solutions.
Custom Iconography
One way we enhanced Western Millwork's new custom website design is through custom iconography. These design elements help them distinguish what areas they specialize in and help set them apart from their competition. Unique design elements, such as these, also make the website more appealing to read and explore while browsing the website.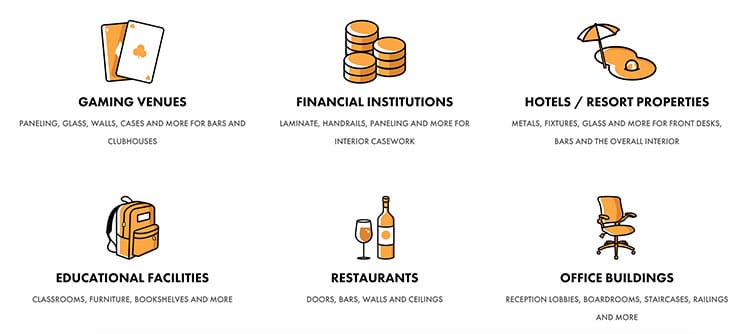 Portfolio Website
We also integrated a special feature to show off Western Millwork's portfolio. Without having to refresh the page, website visitors can easily click through the company's portfolio to see past projects and appreciate their vast experience.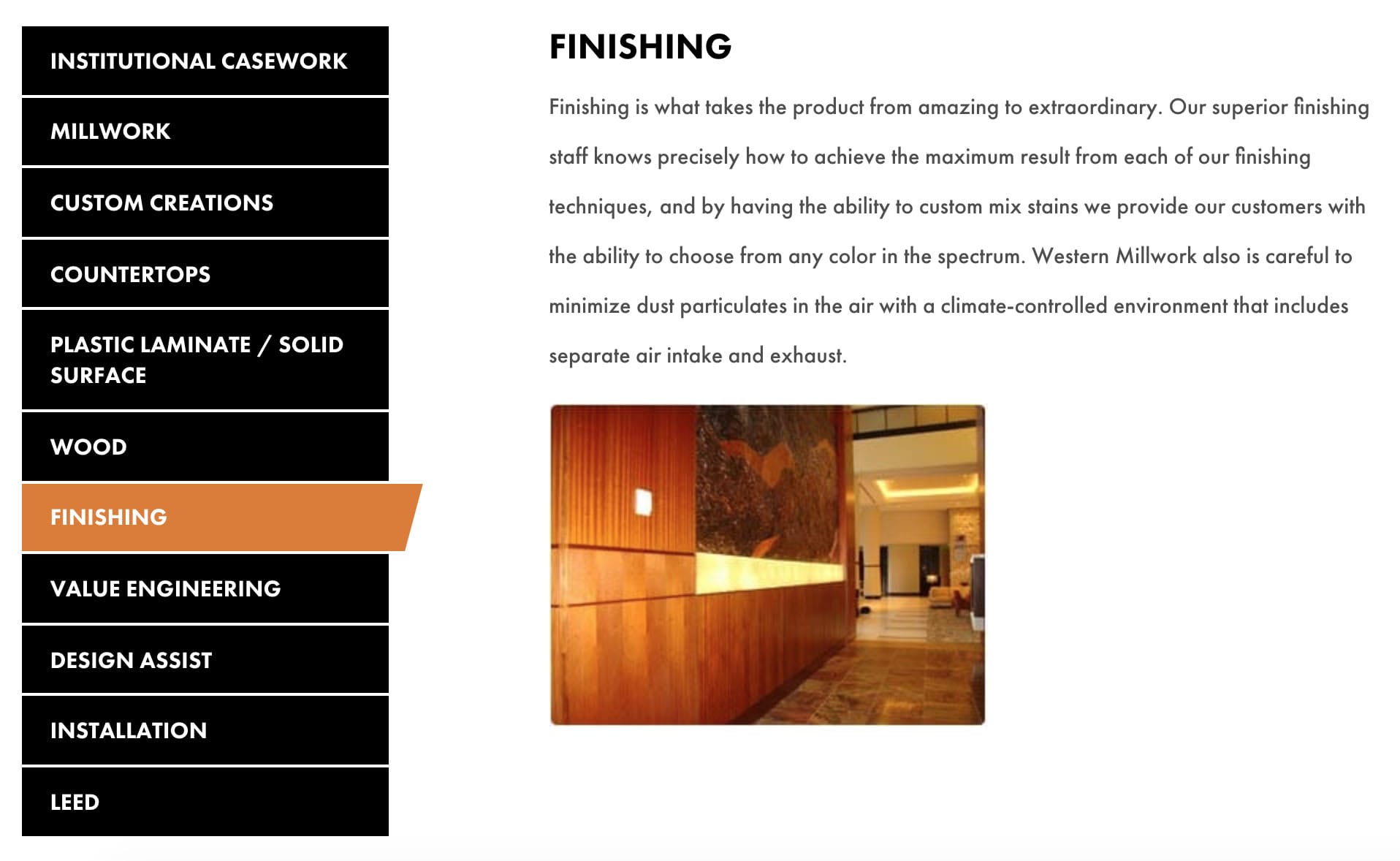 Visit their website here!