There are several services that you'd want to hire locally such as babysitters, cleaning services, tailors, and repairmen. They simply couldn't do a good job without being there with you!
When it comes to marketing and web services, you don't have the same limitations of using only local vendors. That's the beauty of the web! You can access anyone at any time from anywhere in the world.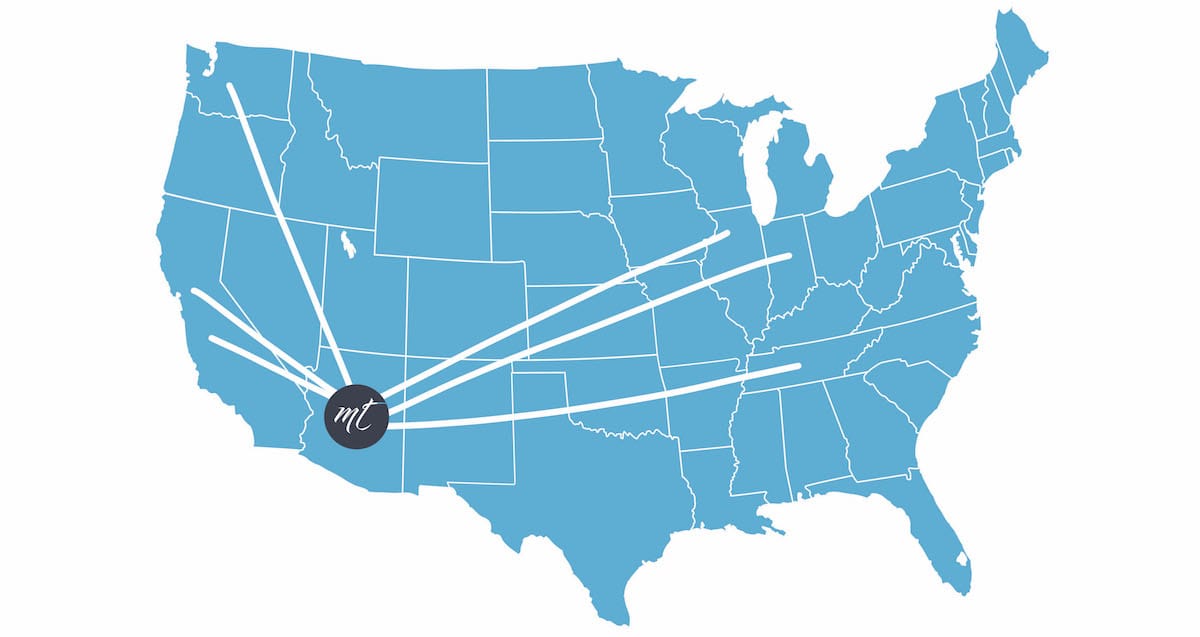 We're proud to say that half of our client base is located outside of where we live in Arizona! We work with our clients primarily over the phone, email, and sometimes Skype. When it's time for design review, it's as simple as sending a quick email. We want the process to be hassle-free for our clients, because we understand a website is only a fraction of the business.
Local isn't always best!
When a company looks only at local creative agencies, they may miss the other truly talented agencies who understand their industry better. It's important to do research outside of your area in order to ensure you are choosing the right team to help you represent your business.
In-house team of Designers and Developers
Another aspect to consider is that some agencies are made up of designers only or developers only. That is one factor to keep in mind when choosing the agency you want to do business with. We are proud to have an in-house team of both designers and developers. This ensures our team is always on the same page with capabilities and timelines.
If you are unsure of how to choose the right team for your custom website, we recently wrote a blog on how to choose your developer. (Hint: portfolios matter, location doesn't!)