If you are looking for a way to generate leads that doesn't include spending money monthly on paid advertising, make sure you are including local search keywords on your website for local optimization.
For example, a local pizza franchise in Gilbert, AZ should use the word "pizza" and "Gilbert" as much as possible throughout the website. This will boost your organic local search traffic and funnel more people to your website. Google indexes local websites higher when they have a magical combination of inbound/outbound links, reviews, business listings, and social media activity.
The more time you invest in your organization's local search digital presence through local optimization, the higher the likelihood that you will show up above your competitors on a google search for x companies located in y.
Google already knows where you are located when you conduct a local search for establishments near you. Check out this screenshot searching for pizza near me: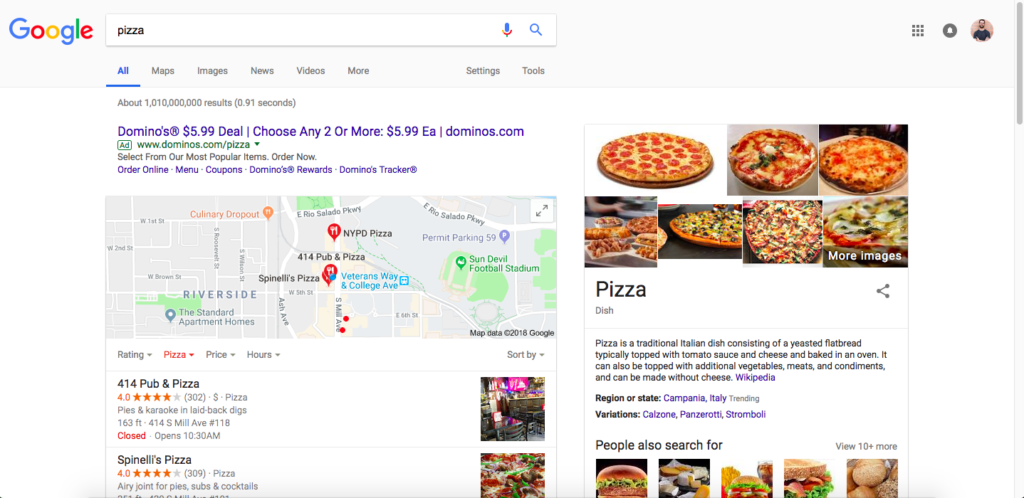 Now, I know that there are other options in the area besides Little Caesars, Papa John's, and Pizza Hut, but by doing a website audit of the other local pizza companies, they do not invest anything in their local search presence. You miss out on opportunities for increased sales and marketing when you ignore your website, social media, and product review pages.
If you want more information on how to improve your organization's local search, Moz is considered one of the foremost experts on search engine optimization. Read the Moz page all about the importance of local search here.