As a creative agency, we spend a great deal of time researching current website trends like website animation. This helps us create designs that will make your custom website feel modern and forward-thinking.
One trend that we see often is the use of website animations throughout the site. Website animation can be described as any type of movement of objects or images.
Depending on the client and industry, the amount of animation should be determined by who the ideal clients are. We spend time researching who the users are for a particular website, and we determine whether the user would have a better experience from animations or if it would be more of a distraction.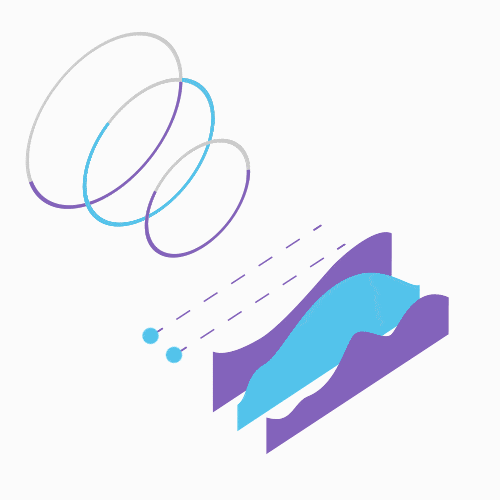 If done properly, website animations can provide a positive user experience and keep the user engaged to the website longer. It could be the difference of a website visitor leaving after the home page or exploring the site due to engaging page transitions.
We like to sit down with our clients to determine the level of animation they want to see on their site. It can be as little as subtle hover effects or as elaborate as moving illustrations and page transitions. Our in-house animator can make your website come alive with custom designs and illustrations. Even if you're not sure where to begin, we can help you create the vision for your new website.