As a marketing manager, you have the responsibility to maintain your company's marketing strategy. Each business has a different marketing strategy. Some may involve a new custom website design and development. Others may involve a social media campaign. And many times you'll be responsible for reporting google analytics KPI's from your Wordpress website.
We find that when businesses are looking to revamp their marketing strategies, one of their first steps is a new custom website. Not sure if your website needs to be updated? We've written a blog post about how to know when it's time; click here to read more!
Once your new custom website is launched, it's important to implement a post launch marketing strategy. You will want to make sure you are intentionally driving as much traffic to your new website as you can. In order to track the amount of traffic and website visitors to your new custom website, we recommend all businesses to set up Google Analytics.
What is Google Analytics?
Google Analytics is a free measurement tool used to analyze the traffic seen on your website. The collected data from Google Analytics on your WordPress website will then help you determine if your current marketing strategy needs to be changed or altered in certain ways.
Google Analytics shows when users are visiting, what pages are being visited most, type of devices the website is viewed on most, returning vs new visitor ratios, bounce rates, average session times, and so much more.
All of this information is free to website owners. Google Analytics will show you where your visitors are coming from (social media channels, organic searches, etc.). With this information, you can target certain audiences and focus your ad money where the visitors are coming from.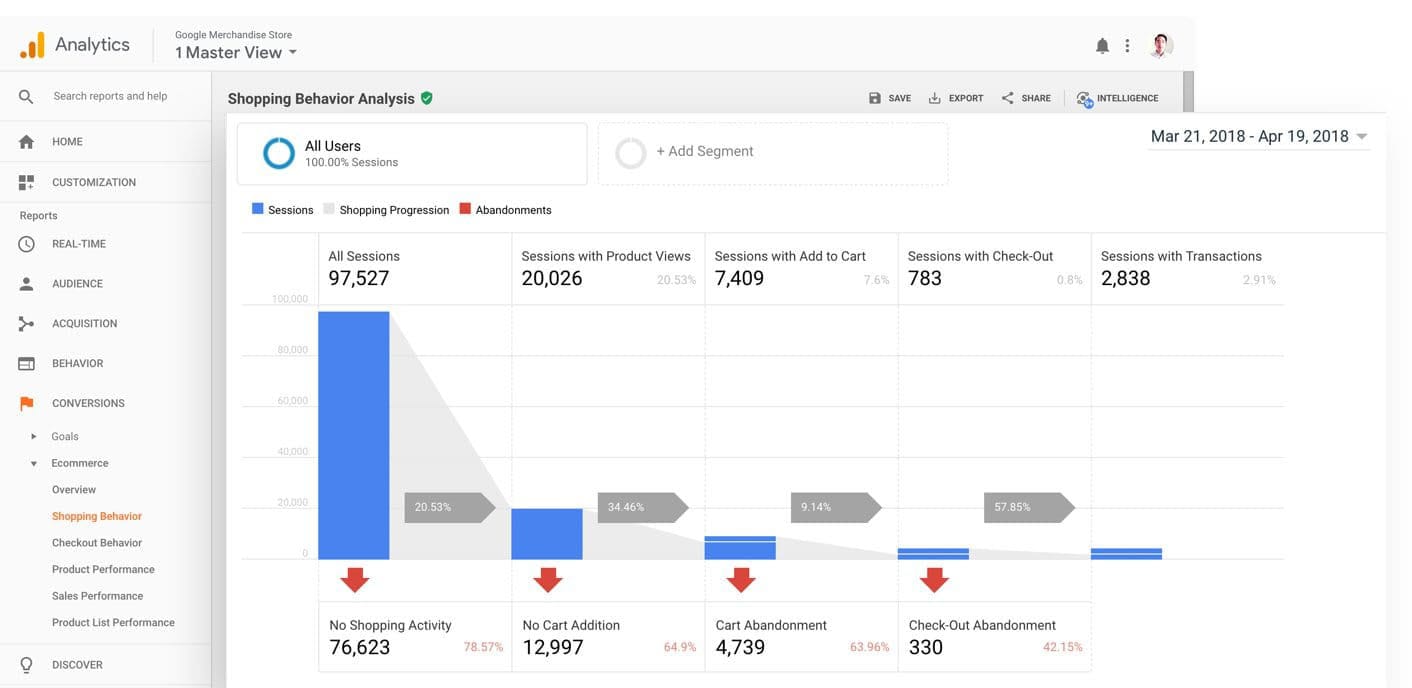 How to Use Google Analytics
Google Analytics becomes more simple the more you use it. Overall, the Google Analytics interface is user-friendly and provides more information than you likely need.
In order to avoid getting overwhelmed by all the data provided by Google Analytics, start by asking questions in regards to your custom website.
- Do website visitors stay on my website long enough to see my content?
- Where are visitors coming from?
- What are visitors looking at when they come to the website?
Having specific data to analyze from Google Analytics will help narrow down where to spend your time. It will also help you determine what content your visitors are drawn to on your WordPress website.
Adding Google Analytics to Your Website
Start by signing up for Google Analytics. If you have a Gmail account, you can log in and use it. If you don't, you will need to create an account.
Next, you'll set up your account with your website credentials. Once completed, you will be able to add the tracking code and ID to your custom WordPress website. If you accidentally lose the code, you can always go back to it by clicking Admin > Tracking Info > Tracking Code.
Once you have the code, you will copy and paste it into the header file in the custom theme of your WordPress website. You'll find this under a header.php file.
If you aren't very tech savvy, let us know! We are happy to add Google Analytics to your WordPress website once we have finished developing the final product.