Let's talk about brunch in Phoenix. The most glorious meal of the weekend. Wake up late and stroll into a restaurant, maybe grab a drink or two (because it's absolutely acceptable to drink before noon if you're at brunch).
Here at Motion Tactic, we take our food and drinks pretty seriously. When you combine them in the same meal, you better believe we have some suggestions.
As per usual, we went around the office and asked our MT team members what places they would recommend for brunch in Phoenix, and the results will make your mouth water.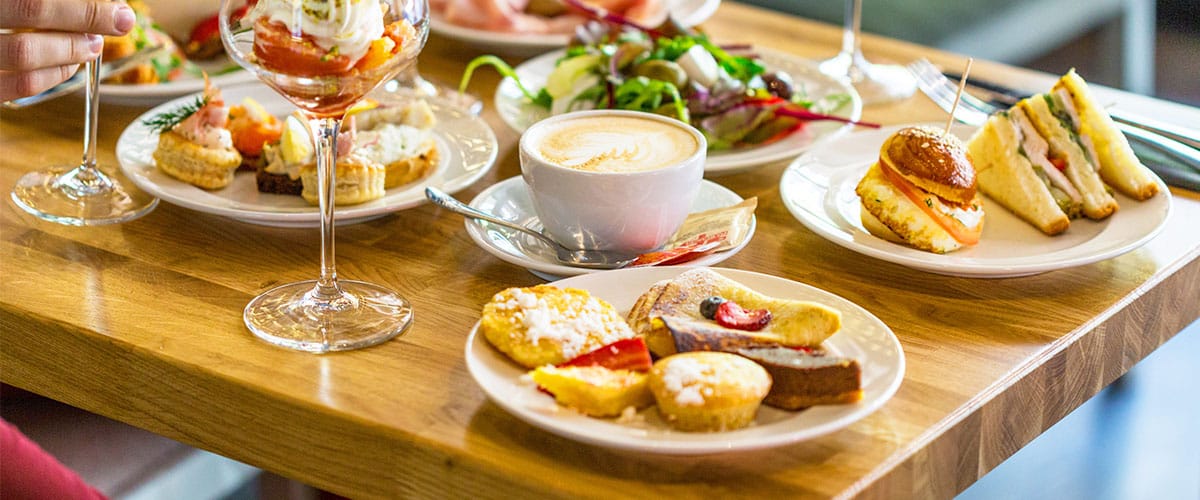 For your convenience, we've placed an asterisk (*) next to all the places that serve alcohol as well as kickass breakfast.
Our top secret list...
We're going to start strong here with a brunch spot that kills the game in food and drinks. This place is an absolute party, so be prepared for a DJ, fun crowds, and a great atmosphere. There are a couple locations throughout the valley, so find the one closest to you. When you go, be sure to order the brunch bruschetta and make your way to the bloody mary bar.
Honestly, this place doesn't need much of a description. Pancake. House. It really doesn't get better than that. Each of the pancakes are unique on their menu and equally delicious.
Hit snooze a couple times and once you roll out of bed, head to Snooze for some of the best brunch you can find. Pretty much everything on their menu is great, so you can't go wrong here. Be sure to ask what their pancake of the day is, because it very well could be the pancake of your dreams.
For that real old school breakfast, head to Harlow's. They have been doing breakfast for about 40 years, so it's safe to say, they know what they're doing. Their food is consistent and reliably delicious every time. Located 5 minutes from our office, it is a great option for your brunch needs!
With four locations throughout the valley, you have no excuse to not try Matt's Big Breakfast. Their breakfast is simple and consistent. It's the kind of breakfast you crave right when you wake up in the morning. Eggs, toast, pancakes, all the breakfast necessities are found here!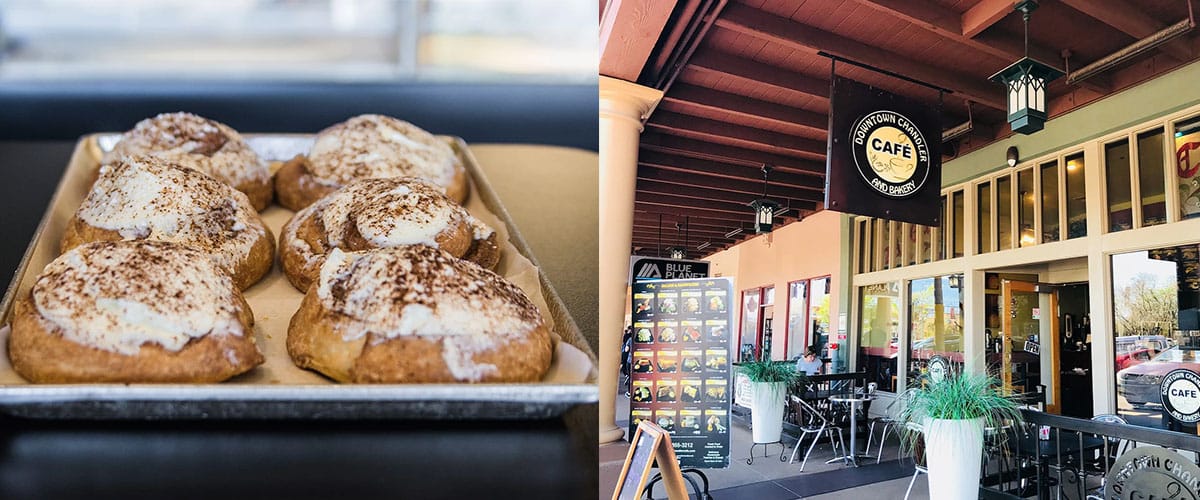 For a meal that tastes home cooked and fresh, we recommend the Downtown Chandler Cafe and Bakery. Their breakfast and lunch are both incredible. Whether you go there for breakfast or lunch, remember one word, "Kalifornia" (we promise that's not a typo). The Kalifornia Benedict is breakfast heaven on a plate, while the Kalifornia Club is easily one of the best sandwiches in the area. Also, be sure to pick up a cinnamon roll or seven.
In Arizona, we kind of suck at some things, like having nice weather during the summer. But we do a few things pretty great, and Mexican food is one of those things. If you're feeling some Mexican food for breakfast, head to Otro Cafe for the real deal. They have a fully stocked bar as well, so prepare to get your drink on!
Lux is one of those places that you can go to at any hour of the day and have a good time. Whether you want to grab coffee, a cocktail, breakfast, a snack, or any other meal for that matter, Lux is the one-stop shop. Since this post is about brunch, we must focus solely on their breakfast. We recommend their breakfast sandwiches, and promise you will not be disappointed. But feel free to order really anything else, because it's all just great.
Located in historic Phoenix, Windsor is a great casual place to grab brunch and a cocktail and go relax on their patio. It's decorated well, so don't be surprised if you see people taking pictures of the restaurant or their food. Be sure to get a cocktail at their fully stocked bar, and we also recommend you order The Matador for the full brunch experience.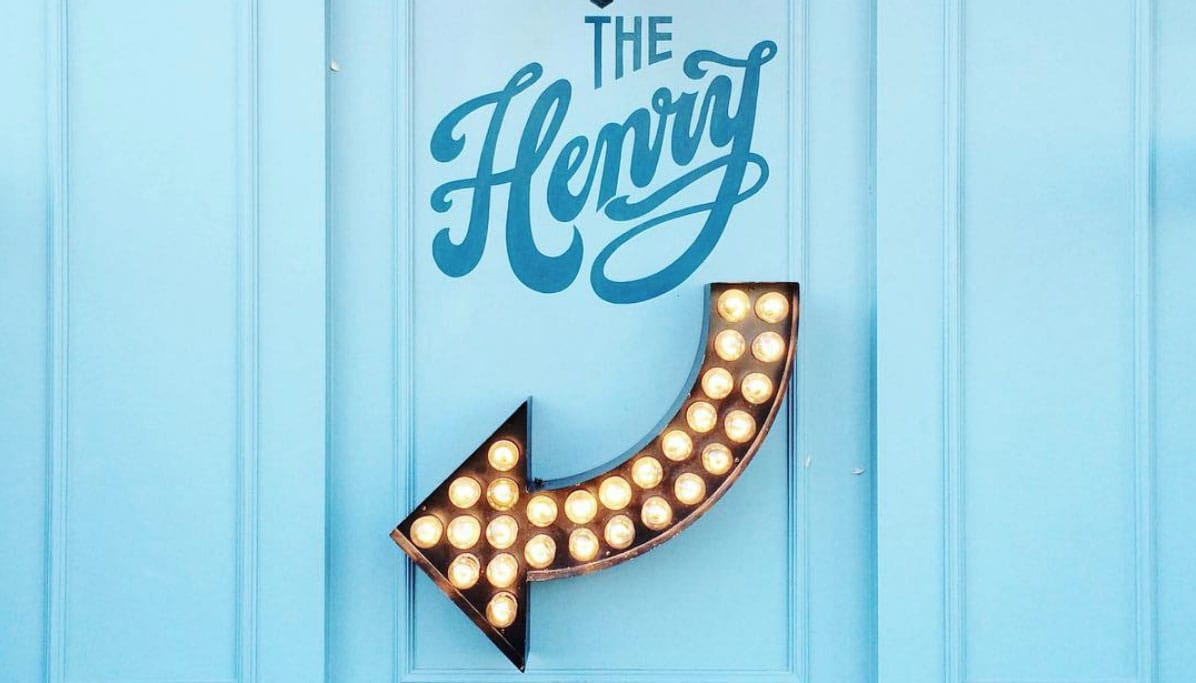 This place is a local landmark for female bloggers and anyone with great taste in general. If you're looking for a brunch spot with a great hang out vibe and delicious food, The Henry is your place. We recommend making reservations before you go during brunch, because the place is loved by many. Order yourself a bloody mary and they will bring the cart full of delicious ingredients right to your table. Make sure you don't leave without showing your social media fans you were there by taking your picture underneath the infamous Henry arrow.
If you missed our other top secret lists, you can check out MT's favorite cocktails and tacos in the valley.