Let's face it. You can pretty much grab a burger anywhere, whether you choose a fast food restaurant or a michelin restaurant. Being the pretentious foodies that we are, we have created a list of the best burgers in Phoenix, AZ. Only rule: no fast food chains allowed. These are the types of places where you need to grab a seat and be fully prepared to stuff your face.
So, let's begin! In no particular order, here are some of our favorite burger places.
With two locations in Arizona, HopDoddy takes your average burger and makes it unlike anything you've ever seen. In the words of the Bachelor, it is "the most dramatic" burger yet. We're talking ingredients like ginger, sprouts, goat cheese, habaneros, and pesto. Using unique ingredients is their thing, and they do it well.
A crowd favorite. Zinburger can be found all over the valley. As a Fox Restaurant Concept, it is no surprise that this place is good. Whether you like your burger plain or with all the works, the prize is in the meat they use. They use certified angus & wagyu beef, so you know you're getting the real deal.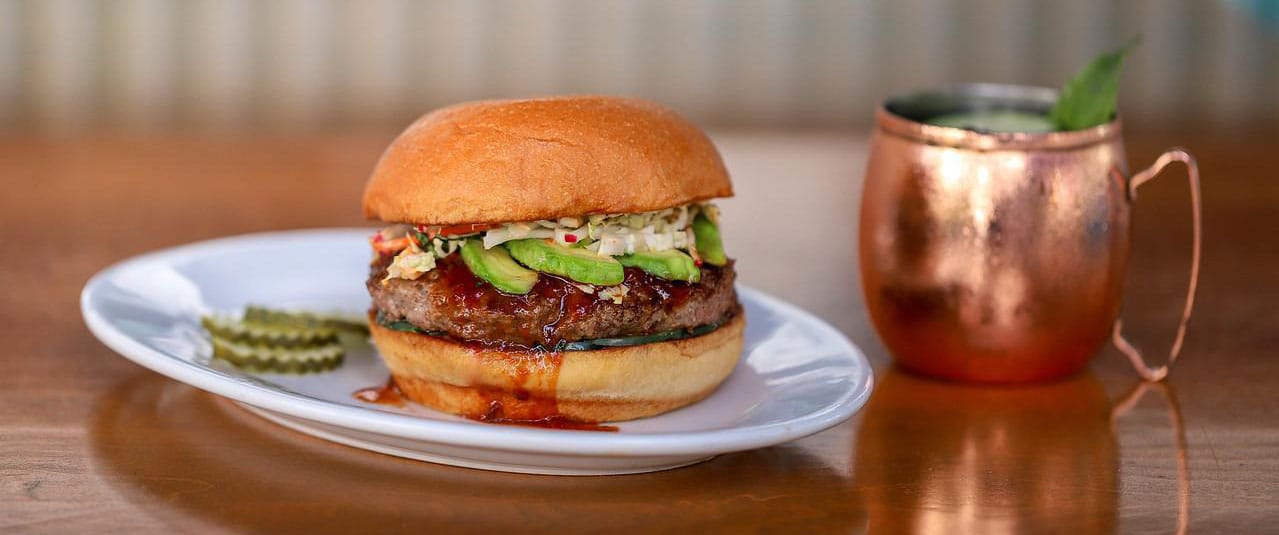 Known for their awesome craft beer, it's just a plus that they have good food too. Now with two locations in the valley, you have no excuses not to try it! Be prepared to be extremely full after because these burgers are filling. The fries are amazing as well! We recommend the Green Chili Cheeseburger. Yum!
You know this place is good when it's been seen on Diners, Drive-Ins, and Dives. They are known for their Brulee Burger, which includes a fried egg, bacon, onion, burnt sugar, and havarti
Cheese. Another crowd favorite is the Country Fried burger, which is smothered in gravy with crispy fried onions. Both of those sound like heart attacks, but I'm willing to take my chances.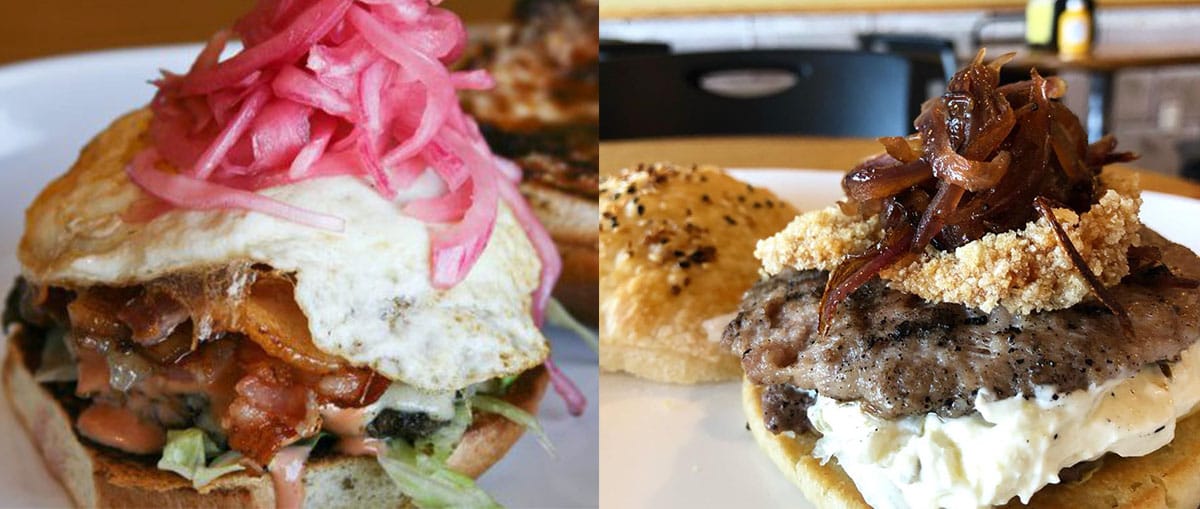 Whether you like beef burgers, pork sandwiches, or chicken sandwiches, this place does it all really well. Not only do they have a wide array of craft beer choices, but their food is seriously bomb. We recommend the AZ Trail Burger with thick cut bacon, pepper jack, roasted jalapeños, lettuce, tomato, and sweet 'n' spicy sauce.
With three locations across the valley, it is the perfect place to grab a beer, order a burger, and hang with friends. We ordered the California Carver Burger and had no regrets. This is the kind of place where you'll end up staying for 3 hours without realizing it. You won't mind either since the food is great, too!
This is the good kind of rehab! With several locations across the valley, this beachy style restaurant serves up some of the best burgers you'll ever eat. On their menu is a PBJ & Bacon Burger which will have you dreaming about it long after its gone. This place has killer reviews and it's obvious why that is. The food is awesome and the environment is a blast. We highly recommend going to Rehab ;)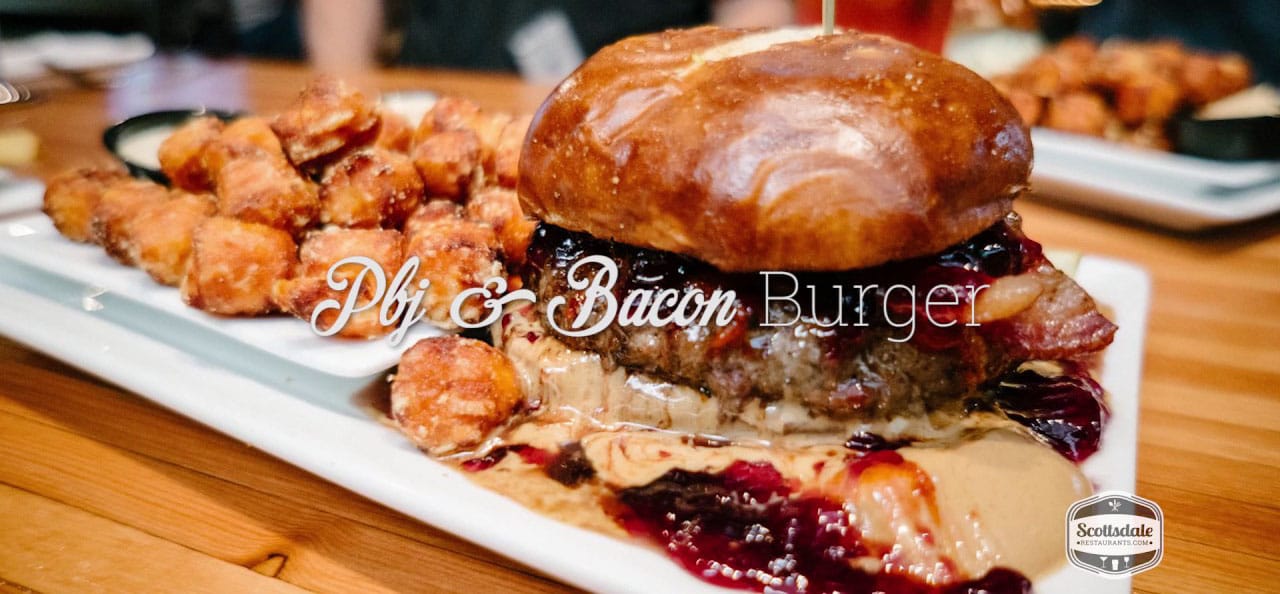 After checking out our list of the best burgers in Phoenix, take a look at our list for the best taco shops, best places to grab cocktails, and best pizza in Phoenix.