Check out LabConnect's new custom website HERE!
Background
Our partnership with LabConnect is not one we anticipated. As a young agency, it isn't always easy to create partnerships with such established companies like LabConnect. We were invited to participate in a RFP (request for proposal) process which we don't typically do with large companies. After we sent in our proposal, we were disappointed to find out we did not get selected.
We knew we could 'wow' the client with our creative and animation capabilities. We knew that our expertise in building custom websites would be perfect for their company, and we were bummed when it didn't work out. But that's how this industry works. You don't win them all.
Six months later, LabConnect reached out to us about their website, as things with the agency they selected were not ideal. We were very honored and excited to help LabConnect accomplish what they wanted through a new custom website.
Website Design and Development Process
As a creative agency, we found that working with LabConnect was a really fun process. Unlike many companies in their industry, they actually value highly creative ideas. LabConnect drew inspiration from other creative agencies, museums, and art gallery websites. Organizations in the broader healthcare industry typically draw inspiration from other websites within their industry. LabConnect's methodology of wanting something different than their industry competitors is what sets them apart.
Our overarching goal with LabConnect was to introduce design concepts that would help convert website users into warm leads. LabConnect provides central laboratory services for scientific studies. We wanted to use the design and custom photography on the website to help a user better understand what they do and how important their work is for making advancements in the scientific community.
Website Features
LabConnects builds custom proposals for new clients who need their services. Therefore the "Request A Proposal" function on the website is crucial for LabConnect. To entice users to click, we implemented a clean user interface with animated elements to describe LabConnect's suite of services.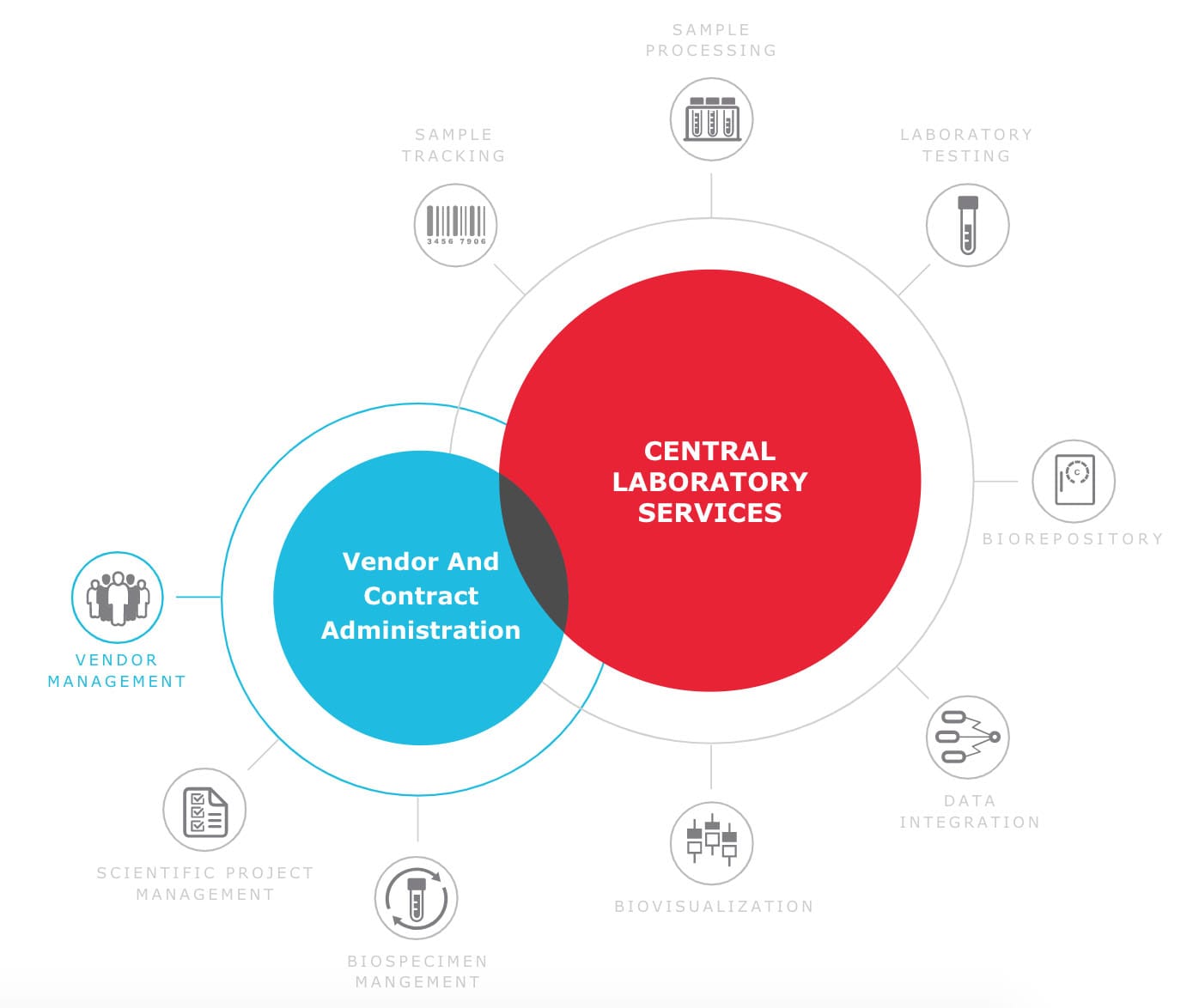 We also built out a resource center that supports blog posts, white papers, case studies, videos, webinars, and more. In addition, we built a custom news section for the website that automatically pulls in resources from select industry websites.

We featured the "Request A Proposal" call-to-action strategically throughout the website. The footer was designed to highlight a featured piece of content or a "Contact Us" CTA.
The menu is a full screen navigation overlay that expands additional pages when you hover. You can see below how the menu utilizes the company's signature brand color as the background and entices visitors to explore through the site.

We hope you enjoy this website as much as we do. We worked within a truly artistic framework to design and build this website to be different than anything else within LabConnect's industry. LabConnect operates by applying a mindset of innovation towards their work. We are so honored to work with people who see design in the same manner and value the way design can be used as a sales tool to capture user interest.
Check out LabConnect's new custom website HERE!