Check out AmeriSchool's new custom website HERE!
Who is AmeriSchools Academy?
AmeriSchools Academy is a collection of four campuses specializing in individualized, tuition-free instruction of core curriculum. They opened their first school in Tucson in 1997, and have expanded to several different locations across Arizona. The goal of their schools is to develop lifelong learners who are compassionate, culturally sensitive, effective and responsible citizens.
Website Objectives
When we work with a company who wants to redo their website, we first determine what they dislike about their old site and what objectives are important to them. For AmeriSchools, it was crucial that their website adhere to the U.S. Department of Education requests to make the website ADA compliant. Their original website was not ADA compliant. As a company that serves a wide community, they knew they needed an update. Through our research and implemented design and code strategies, we were able to make their website accessible to everyone.
They also prioritized having a highly secure website to prevent security attacks and protect the end-user. Lastly, they wanted the ability to provide tools and information to proactively serve the students, parents, faculty, and staff.
Custom Website Features
We wanted to create a highly modern website that is also easy-to-navigate. The design of the website is bright and exciting with custom illustrations and animations.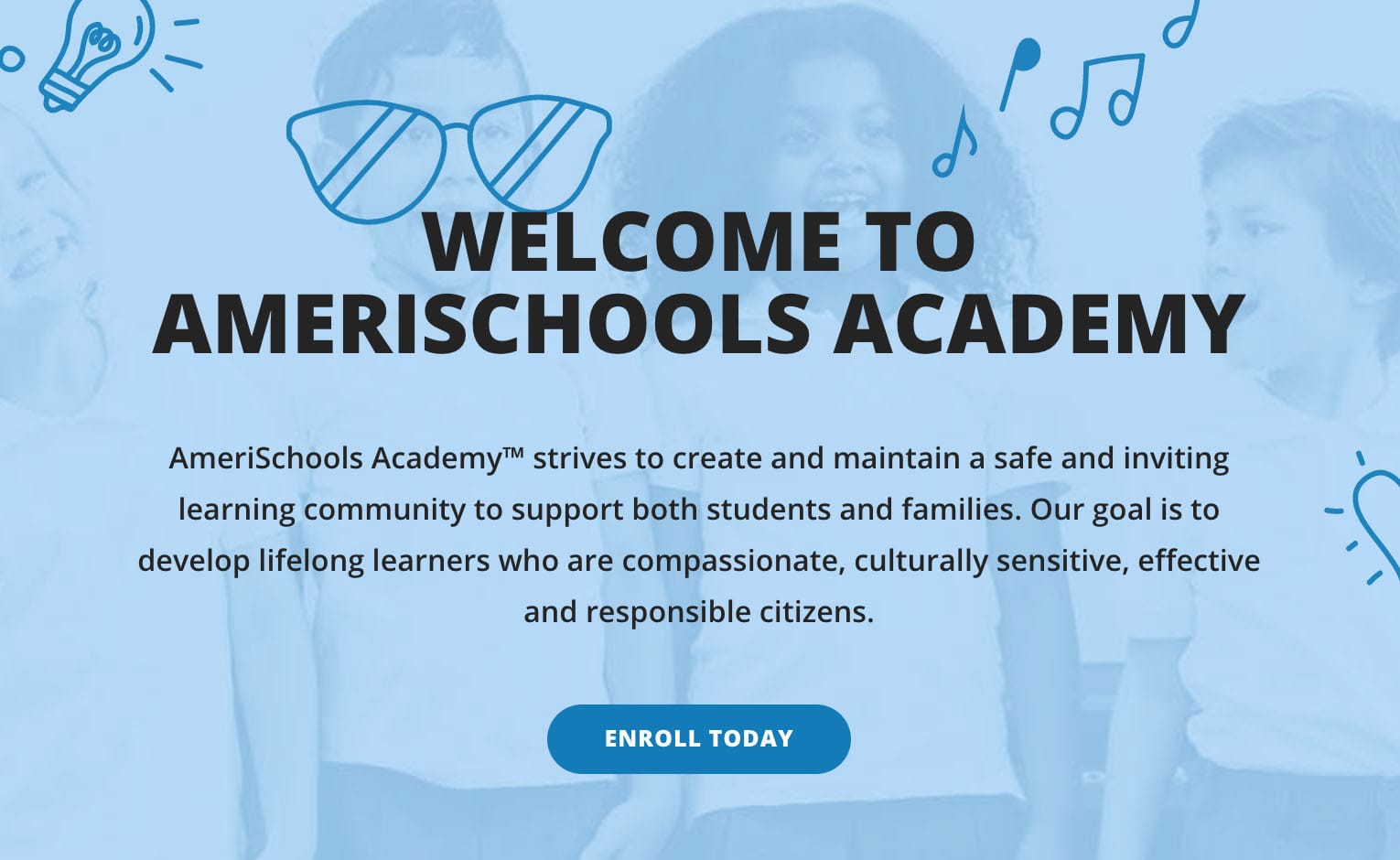 We used asymmetrical design patterns to make the site feel youthful and engaging. Under each custom illustrated campus reveals a sub-menu below to show the resources specific to that campus. These design decisions will translate into future brand materials for AmeriSchools.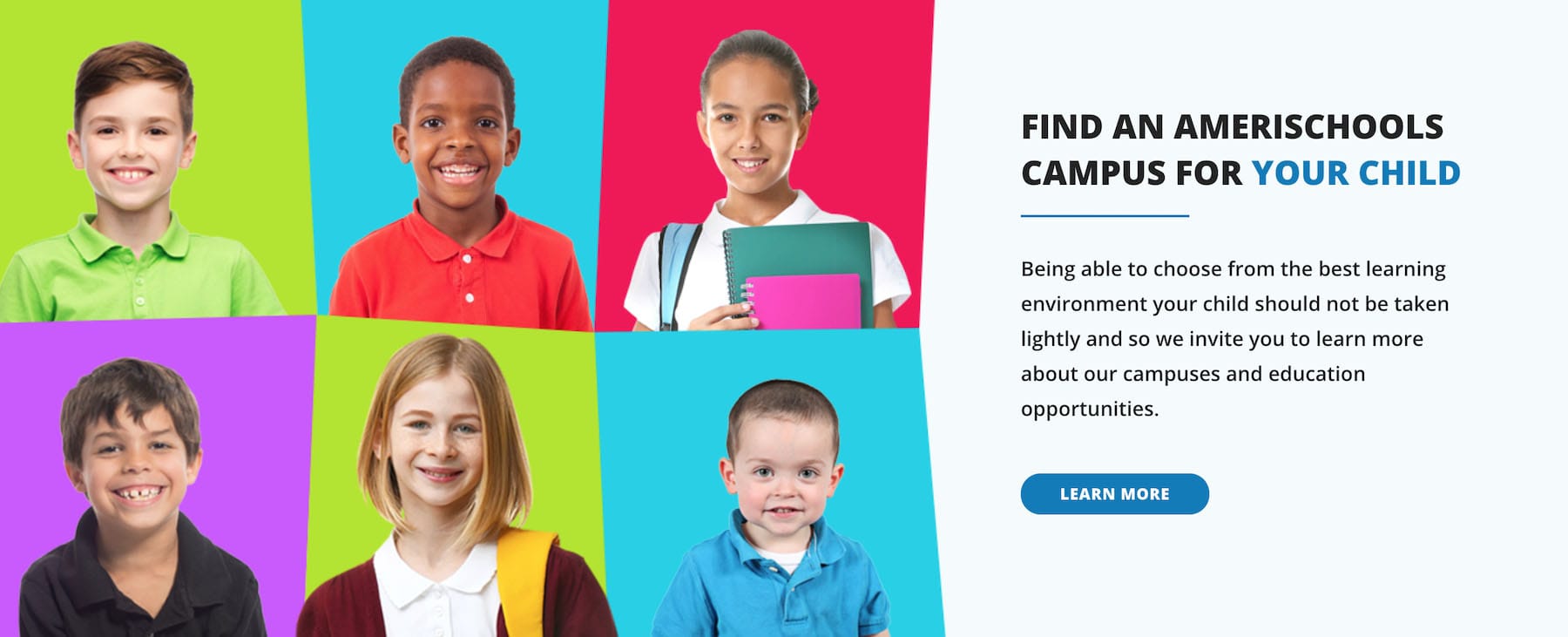 We are excited about the launch of this website and we are proud to show it off! We are honored when clients value intentional design and clean coded websites. Interested in updated your website? Contact us here!