Who Is Power Strike?
Power Strike pest control is committed to eliminating bug problems in the Phoenix, Arizona area. They pride themselves on their reliability, quality service, and kindness. Power Strike expects to create long-lasting relationships with clients by consistently educating and servicing their seasonal needs with the right products. They wanted to create a pest control website that communicated this to their clients in a creative way.

Website Goals
Previously, Power Strike was solely on social media and Yelp. They wanted to establish themselves as a legitimate pest control service online with an industry leading pest control website. When people looked for pest control services in Arizona, Power Strike wanted them to see a local business who cared about them and their community. Specific goals for the site included updated branding, product knowledge and safety, and the overall telling of the Power Strike story.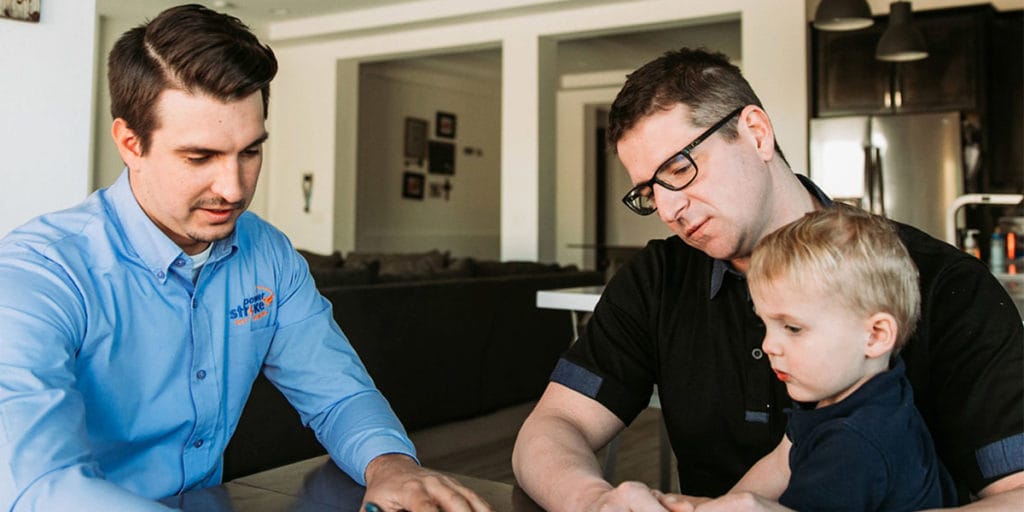 Our Solution
We designed a website layout that highlighted the local Arizona community focus of Power Strike, and told their story with an informative blog and creative logo. The passion of their service was represented on each page, giving each user a unique Power Strike experience they wouldn't get on any other site. The blog was a source for educational resources for customers to learn more about how Power Strike could help keep them and their families safe. Finally, a vibrant logo, business card, and marketing brochure were created to improve brand image and attract more people to the Power Strike story.
Check out Power Strike's new website here.