Getting a new custom website for your business is not a decision you take lightly. You must dedicate time and energy, as well as financial resources towards your new custom website. Launching your custom website shouldn't be taken lightly either.
We know the investment you are making when you decide to ditch your old website. This decision is one that we spend a great length of time discussing with each client to ensure we are going to deliver the product they are imagining. When we work with companies who need a new website presence, we first try to understand what frustrations they have with their current website.
Once we have delivered and launched a custom website, we hand over the finished site to it's proud owners. From there, your website is yours to keep! Your time, energy, and money have all come together to produce this beautiful representation of your business.
Make sure you utilize the custom website to its full potential. The best way to do that is to do everything you can to keep your website relevant and useful. Here are five mistakes we want to help you avoid:
1. Assuming traffic will automatically come to your new website
While our custom website practices include strong SEO principles, those changes take time to grow your website presence. Don't be discouraged if your new website doesn't have 10x the traffic than it did before. This investment is one that will take time as you continue to grow your business and drive your customers to it.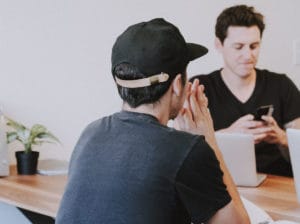 2. Not announcing the launching of your new custom website to your customers
Although launching your custom website has been at the top of your mind for weeks, it may not be at the top of everyone else's minds. Once you launch your new custom website, you should share it on all your social media channels and share it on your personal pages, too. Tell your current and past clients, as well as your friends and family to go check it out!
3. Not using high resolution images throughout the website
We have a skilled team of graphic designers who have an eye for making beautiful websites. They know what images will look good and where to place them. Once the website is in your hands, you will want to ensure the same style and aesthetic will remain on your site. In order to do that, we recommend always using high resolution images that match your brand (which we'll talk about in the next point).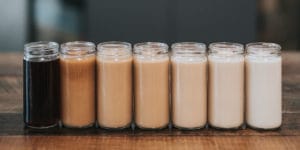 4. Using images and graphics that don't match your brand
We understand you may not be a graphic designer or have any designers on your team, but we want your website to feel cohesive even months after launching your custom website. The way to ensure a more cohesive website is to make sure you are using only images that represent your company and match your brand colors and styles. If your brand is mostly blue tones, you should try to avoid placing any images with harsh colors that could clash with your website.
5. Your logo and brand don't match your new modern website
Lastly, we use the most modern design and development practices to ensure your website will compete with businesses in your industry. We will create a website for you that will be fast, easy to manage, and cohesive throughout. If your branding is from 20 years ago, we would love to chat more with you about how we can help you create a new logo and brand that will match your new website and help you become an industry leader.